FAQ
About the Disability Justice Project
What is the Disability Justice Project?
The Disability Justice Project (DJP) is a strategic partnership between the Disability Rights Fund, an international NGO funding grassroots organizations of persons with disabilities (OPDs) in the Global South, and journalism educator and human rights filmmaker Jody Santos and other nationally recognized media makers from Northeastern University's School of Journalism in Boston, Massachusetts. Based on a fellowship model, newer professionals with lived experience of disability from the Global South are paired with mentors/professional journalists in the U.S. In an exchange of ideas and experiences, the fellows learn about digital storytelling from some of the best in the industry, while the mentors learn about the global disability justice movement from frontline activists – with the goal of incorporating that new understanding into their reporting for publications like The New York Times and The Guardian or for broadcasters like PBS and ABC.
Recognizing the centrality of storytelling to systemic change, the DJP is a 12-week virtual program, training fellows in everything from video production to rights-based reporting. Sending storytelling kits (cameras, mics, lights, etc.) to fellows all over the world, the DJP supports persons with disabilities to "take back the narrative" on disability justice. This website is the first platform of its kind dedicated to disability justice in the Global South. Its purpose is to build a sustainable media network of persons with disabilities, with collaborators from all over the world.
What is the Disability Justice Project Fellowship?
Five fellows from OPDs in the Global South participate in a 12-week workshop on digital storytelling and receive a stipend and a certificate of completion at the end of the course. Trainings are virtual over Zoom, and CART and International Sign are provided. Storytelling kits, including video cameras, tripods, and mics, are shipped to participating fellows and are the property of the affiliated OPD.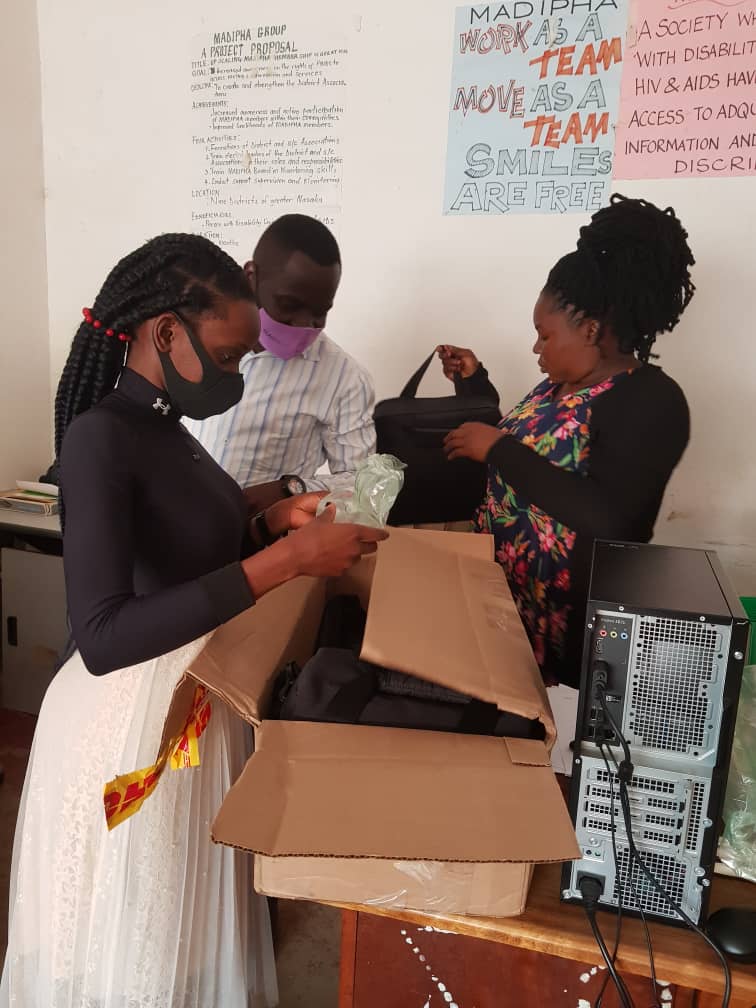 Who can apply to DJP?
We are not accepting applications at this time. Please sign up for our newsletter to be notified of the next round of fellowships and to receive updates from the frontlines of the global disability justice movement.
What is required of the fellows and OPDs?
Fellows are expected to attend and complete the full fellowship program, which requires fellows to:
Be available twice a week for the 12-week workshop on digital storytelling.
Attend at least 20 out of the 24 workshop classes.
Meet with a mentor (a U.S.-based journalist) every week, for at least 7 of the 10 weeks of scheduled meetings.
Complete three major assignments.
Have access to a stable internet.
Have a working level of English.
Be 18 years or older.
Be a staff member of a DRF grantee organization for a minimum one year.
Have experience with writing or storytelling. This could include writing a report or policy brief or telling a story with video, audio, or print.
OPDs are expected to:
Support the fellow and give them the appropriate time off to participate in the workshop, mentoring, and completion of assignments.
Receive and be responsible for digital storytelling kits shipped to the fellow.
Why the Disability Justice Project now?
We are in the midst of a revolution accelerated by COVID-19. All around the world, persons with disabilities are on the frontlines of advocating for an inclusive response to the pandemic so that no one gets left behind. Never before has the potential been greater to create sustainable change, with the COVID-19 crisis starkly revealing the extent to which persons with disabilities have been excluded in everything from health care to employment. Even before the pandemic, women and girls with disabilities faced systemic barriers to equality and inclusion, with limited visibility in the women's movement and in disability and gender equality laws and policies. The COVID-19 crisis has only exacerbated these underlying inequalities. The protection of persons with disabilities during a humanitarian emergency is a right guaranteed under Article 11 of the Convention on the Rights of Persons with Disabilities (CRPD). COVID-19 may be the greatest test yet of this global commitment to achieve more inclusive and accessible societies for everyone.
Accessibility statement
The Disability Justice Project is committed to providing an accessible and inclusive experience that functions for the widest possible audience, regardless of technology or ability.
We strive to conform to level AA compliance for the Web Content Accessibility Guidelines (WCAG) 2.2, which outlines how to make web content easier to use for persons with disabilities. The code powering this site is standards-compliant HTML, CSS, and JavaScript. Any person using a past, present, or future browser that honors these standards should be capable of navigating this site.
In addition to being tested on modern browsers, this site has been checked to make sure it's compatible with:
Recent versions of popular screen readers
Operating system screen magnifiers
Speech recognition software
Operating system speech packages
We have tried to improve the accessibility of our website for users with disabilities by:
Using time-tested, stable, and interoperable technology based on open standards to help ensure our content can be accessed by the widest range of devices as possible
Running automated and manual checks to test for accessibility issues
Supporting magnified and zoomed displays, as well as custom typefaces and themes potentially set by someone in their browser
Maintaining a color palette with high contrast ratios values to keep content legible
Providing keyboard accessible navigation
Providing skip to content links at the top of the page
The Disability Justice Project accessibility menu can be enabled by clicking on the accessibility menu icon that appears in the righthand corner of every page.
If you are experiencing difficulty with any content on the site or if you would like to request accessibility-related assistance, report any accessibility problems, or request any information in alternative formats, please email jsantos@disabilityjusticeproject.org.
Our team
Mentors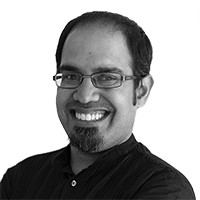 Rahul Bhargava
Rahul Bhargava is an educator, researcher, designer, and facilitator who works on data storytelling and technology design in support of social justice and community empowerment. His workshops have been bringing people together around data with engaging activities since 2010. Rahul is co-creator of the Data Culture Project, which helps individuals and organizations build their data capacity in creative ways. He combines a background in interactive robotics, education, and effective data presentation to build creative and playful activities that introduce data literacy in appropriate ways to a variety of audiences. Rahul argues that our toolbox for telling data stories is far too small, and engages the approaches and materials of the arts in support of building a wider set of projects and practices. He is currently an Assistant Professor of Journalism and Art + Design at Northeastern University, where he founded and leads the Data Culture Group. This academic research group builds collaborative projects to interrogate our datafied society, with a focus on rethinking participation and power in data process.
Rahul's work has long had connections to equity and justice for the disabled. His Master's thesis focused on collaboratively designing and building a robotic construction kit for blind and visually impaired students. Rahul's work with a small set of students revealed how they built cognitive models about feedback loops, essential for robotics work, differently and faster than fully sighted students. More recently, he integrated early efforts to make charts and graphs more accessible via screen readers into his Data Culture Project website. In his spare time Rahul occasionally works on custom-made accessibility devices with a quadriplegic family member.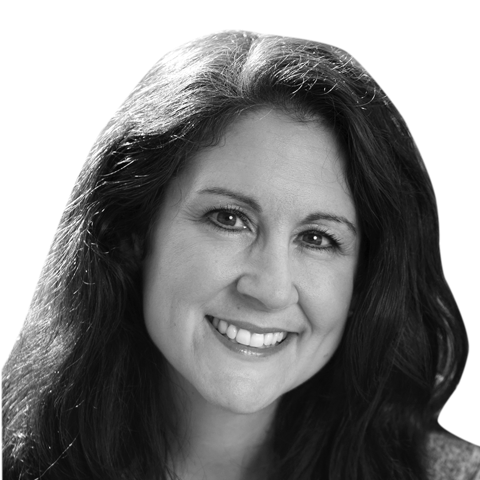 Meredith O'Brien
The author of several books, Meredith O'Brien currently teaches journalism at Northeastern University and creative nonfiction for Bay Path University's MFA program. A former newspaper reporter, investigative journalist, syndicated columnist, freelance writer, and blogger, O'Brien has written a collection of columns, a novel, an award-winning nonfiction book about a hero middle school teacher, and a medical memoir about living with multiple sclerosis. She has taught courses as varied as news reporting, opinion writing, and media ethics to media criticism, online writing, narrative medicine, and first-year expository writing at the University of Massachusetts at Amherst, Framingham State University, Northeastern University, and Bay Path University. O'Brien holds an MFA in creative nonfiction from Bay Path University, an MA in American government from American University, and a BA in journalism and political science from UMass-Amherst.
OBrien's multiple sclerosis-related writing has appeared in STAT News, Healthline, Health Central, Remedy Health Media, and Intima: A Journal of Narrative Medicine. Additionally, she has appeared as a speaker at a New York Writers Workshop seminar; an online Women, Health and Beauty panel; and Bay Path University's "Narrative Medicine and the Art of the Medical Memoir" webinar. She is slated to be the keynote speaker at two regional National Multiple Sclerosis Society events this fall.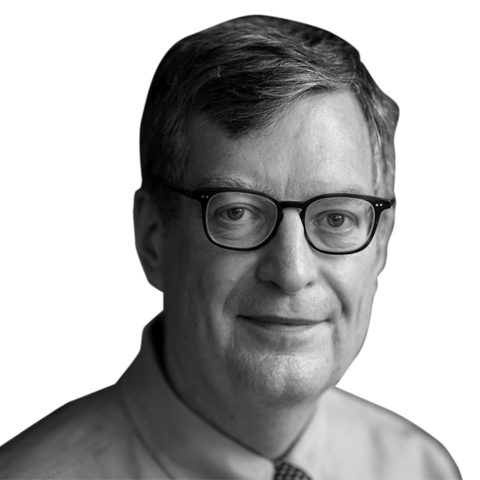 Dan Kennedy
Dan Kennedy is a professor in the School of Journalism at Northeastern University and a contributor to GBH News in Boston, where he writes a weekly column on journalism and politics. He is the author of three books and writes the Media Nation blog, which is online at dankennedy.net.
Kennedy is connected to the disability community through his daughter, Becky, who has achondroplasia, the most common form of dwarfism. His first book, Little People: Learning to See the World Through My Daughter's Eyes (2003), is part memoir, part exploration of the cultural meaning of difference. The current edition includes a foreword by Becky. More information is available at littlepeoplethebook.com.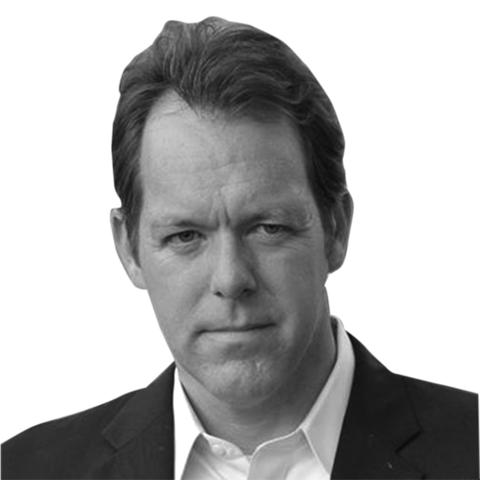 Mike Beaudet
Mike Beaudet is a journalism professor at Northeastern University in Boston and an investigative reporter at WCVB-TV, Boston's ABC affiliate. He's worked in local television news for more than 25 years. Beaudet started his career in radio covering politics at the Massachusetts State House and also made stops at television stations in Bangor, Maine, and Manchester, New Hampshire. Before joining WCVB-TV, he was an investigative reporter and anchor at WFXT-TV FOX25 in Boston.
During the pandemic, Beaudet reported extensively on the challenges facing individuals with disabilities as COVID-19 cases spiked in group homes and other residential settings. He examined the toll the pandemic took on people with disabilities who were often isolated in their homes and unable to participate in outside activities. As Massachusetts began vaccinating people, Beaudet raised questions about why people with disabilities weren't eligible for vaccines earlier.
Beaudet has won numerous awards, including 20 New England Emmys. His most recent Emmys came in 2021 when he was named Outstanding Investigative Reporter. Beaudet's reporting has also been recognized repeatedly by the Associated Press and the Radio Television Digital News Association. Beaudet's research at Northeastern focuses on the future of local television news and finding new ways to grow the audience and engage younger viewers both on-air and online.
Staff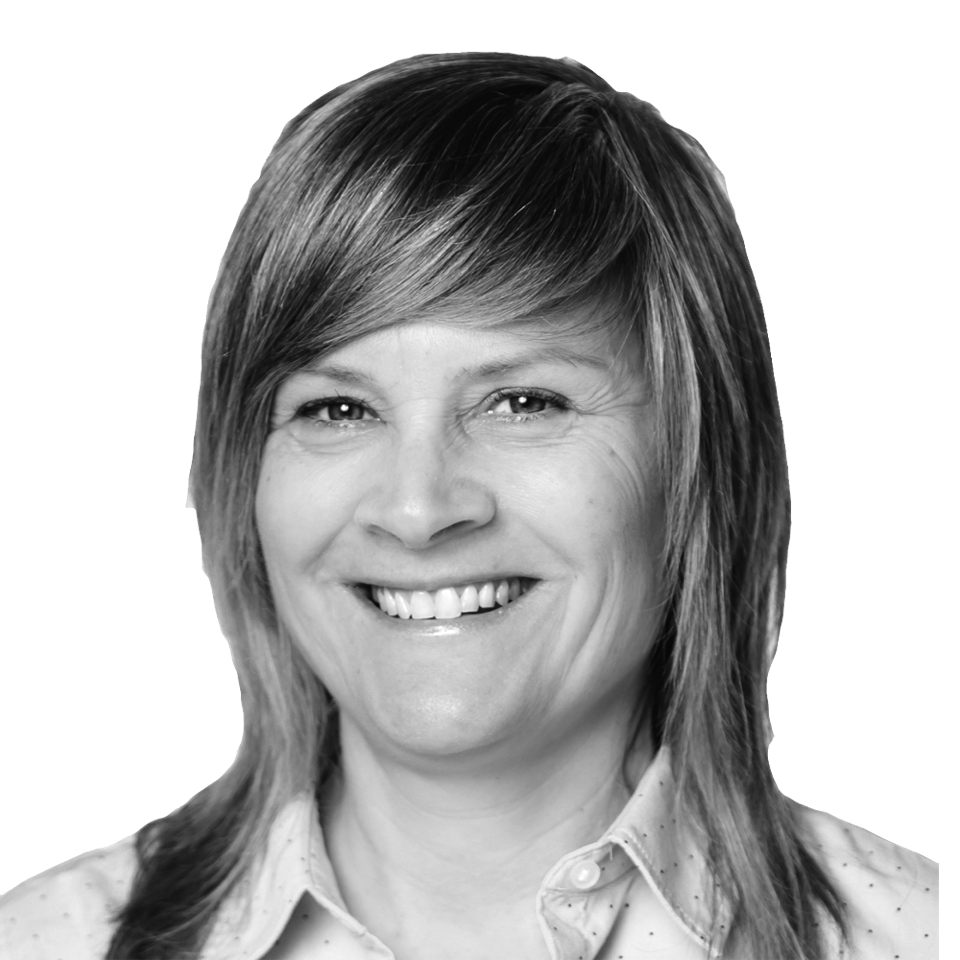 Jody Santos
Founding Executive Director
A human rights filmmaker, Jody Santos (she/her) has traveled to some 30 countries across five continents, documenting everything from the trafficking of girls in Nepal to the widespread and often abusive practice of institutionalizing children with disabilities in the U.S. and other countries. Santos became interested in disability justice after her son was diagnosed with autism and she began to navigate the various systems – educational, medical, etc. – that seemed to exclude if not actively work against persons with disabilities.
Santos teaches at Northeastern University's School of Journalism. Her documentaries have appeared on public television and cable networks like Discovery Channel, and her work also has been featured on New England Public Radio and in advocacy journals like Mad in America. Regardless of the medium, Santos's goal has been to highlight those narratives that are usually unseen or deliberately underreported.
Santos is the recipient of American Women in Radio & Television's Gracie Allen Award, and she was nominated for an Emmy for a special report on black-market guns airing on NBC Boston. Her book, Daring to Feel: Violence, the News Media, and Their Emotions, was published by Rowman & Littlefield's Lexington Books division in 2009.
Johnny Siera
Technical Director
An Australian expat based in Western Massachusetts, Johnny Siera is a documentary cinematographer and editor for the PBS documentary series "The Visionaries." This work has taken him across the United States documenting issues ranging from congenital heart defects to community-based education reporting.
Siera previously worked for 5 years in a fast-paced NYC video production house. His work included clients such as the Cerebral Palsy Foundation and the Council of Fashion Designers of America (CFDA). His work for the CFDA took him to Peru documenting sustainable fashion practices. 
Siera's work has been featured in Rolling Stone, SPIN, Vice, BlackBook, and many more publications. He is also a musician who has toured in over 20 countries. 
Michelle Faulkner
Chief Content Officer
Michelle Faulkner (she/her) is a media advocate and activist. She is from Sierra Leone and has lived in several countries throughout the world. Michelle received a Bachelor of Arts in Journalism with a minor in Women's, Gender, and Sexuality Studies at Northeastern University in 2020. During her undergraduate college career, she worked as a Program Co-op at Social Innovation Forum, a Boston-based non-profit organization. 

Additionally, Faulkner received a Master of Science in Media Advocacy at Northeastern University in 2021. She is a former Communications/Technical Associate with the Disability Justice Project through Northeastern University's School of Journalism. She also worked as a Graduate Program and Events Assistant at the John D. O'Bryant African American Institute while completing her master's degree.
Claire Joy Moss
Communications/Technical Associate
Claire Joy Moss (she/her) is a vocalist, educator, performer, and social justice advocate with a passion for career and racial equity. She currently works as a career services advisor in the Career Center at Berklee College of Music where she supports education and health & wellness-focused students. A graduate of Berklee College of Music, she's an active musical theater performer and was the music director of the Crepusculum Choir. During her tenure as music director, she developed the group's social media and web presence, and spearheaded the successful creation and launch of the group's debut EP, Revival. In addition to performing, she also taught at Garfield Elementary School and Boston Latin School, serving as a K–12 general music educator and choir director.
In her spare time, she's a published writer, writing essays about mental health, the workplace, and racial identities. She is currently pursuing a Master of Science in Media Advocacy at Northeastern University and holds a bachelor's in music education from Berklee College of Music. She's so excited to be working with the Disability Justice Project this year and is looking forward to helping to enact change.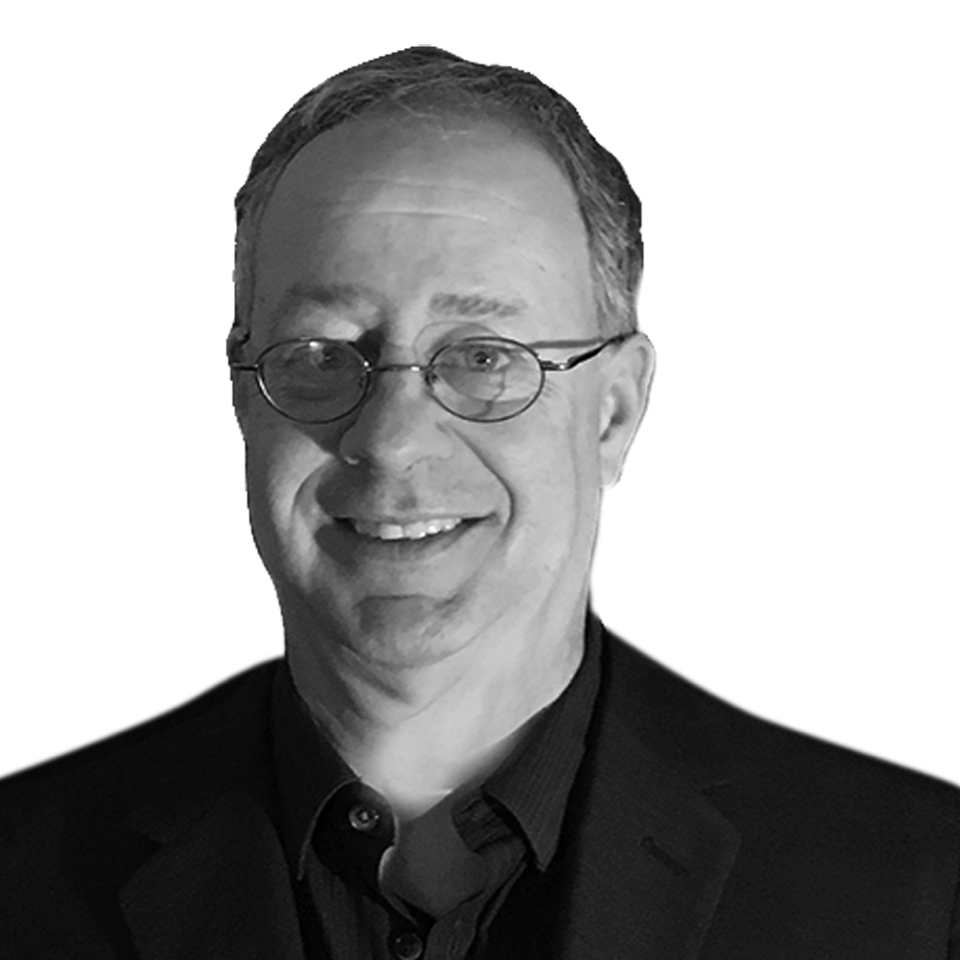 Dan Zedek
Designer
Dan Zedek heads a design studio specializing in content-driven design and strategy. As creative director of The Boston Globe and BostonGlobe.com, he led the print and digital design, news development, data visualization, and infographics teams, building an award-winning visual brand. The Society for News Design named BostonGlobe.com "The World's Best Designed News Site" at launch. Prior to the Globe, he was a designer or art director at numerous local and national publications, including Natural Health, Seattle Weekly, The Dallas Observer, Parenting, Guitar World, and the Village Voice. Zedek is a professor of the practice at the Northeastern University School of Journalism where he leads master's degree studios in Media Innovation.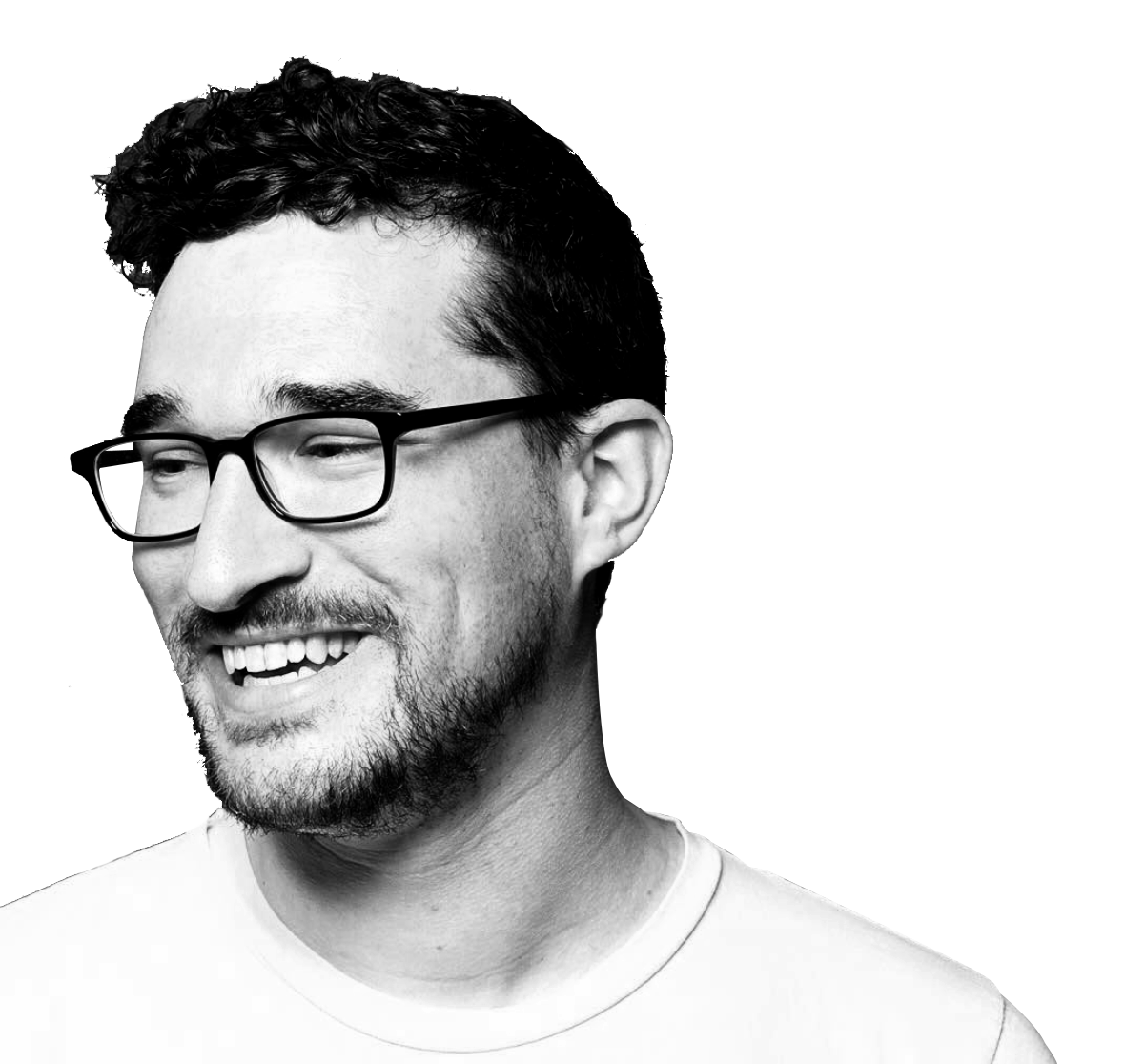 Eric Bailey
Developer
Eric helped code this website. He's an inclusive design advocate, writer, developer, and speaker. He helps maintain The A11Y Project, a community-driven effort to make digital accessibility easier. If you encountered an access barrier while using this site, please let him know.