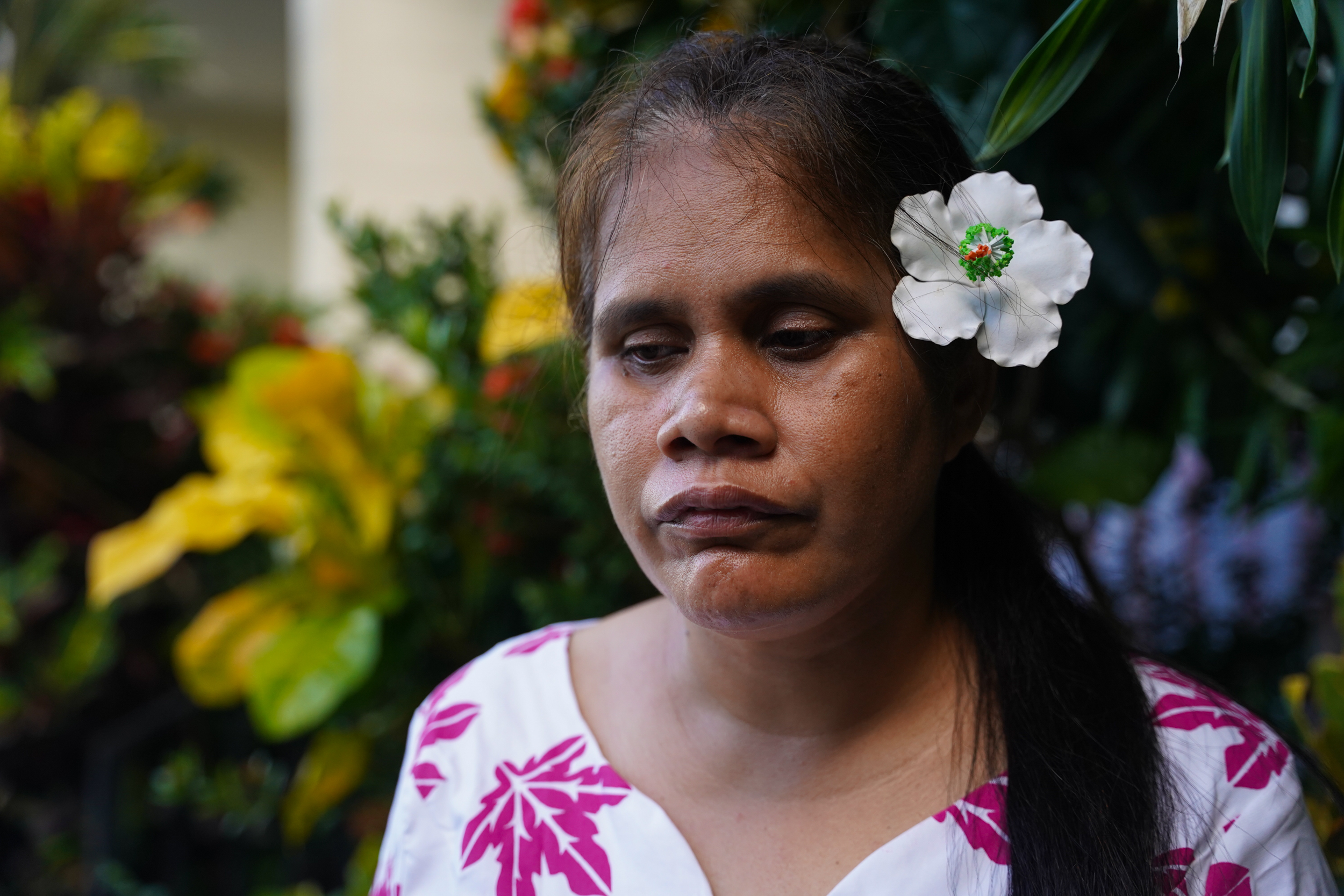 News
A Disability Rights Champion in the Pacific
Faaolo – Mother, Educator and Advocate for Persons with Disabilities in Samoa
June 30, 2023
APIA, Samoa – Bula & Talofa, everyone. I'm Isoa from Fiji Islands, and I work at the Disability Pride Hub. I interviewed Faaolo Utumapu-Utailesolo, the program officer for the Pacific Island Countries with the Disability Rights Fund. She is a blind activist with extensive experience in disability rights, and she is also an educator. She is married and a proud mother to a son. Motherhood is her greatest accomplishment, as it has bought so much joy and pride in raising her son to be part of what she is passionate about.
Question: What work are you really passionate about and in what field specifically?
Answer: The challenge as an advocate is … trying to change the mindset of our community that people with disabilities have rights. It's our job as a society to make sure that they achieve their rights. I work at the Disability Rights Fund, and we give out grants to organizations to actually advocate for the implementation of the CRPD [UN Convention on the Rights of Persons with Disabilities].
Question: What is your message to the government and to the families of persons with disabilities?
Answer: To the government, my message is to allocate fairly the budget and resources to persons with disabilities. For families, we need to create more awareness and be open-minded, also to support and understand people with disabilities.
Question: Would you be able to tell me any success stories about your journey in other areas of work as well as in your family?
Answer: I think the success for me is seeing a lot of organizations of persons with disabilities being set up. There were also some implementation works done by organizations of persons with disabilities in the Pacific through advocacy for the implementation of CRPD. My parents supported my education and since there were no resources here in Samoa, they sent me to New Zealand to sit for my university entrance, and I also studied in Australia.
Question: What is your message to the young and aspiring leaders in the OPDs around the region?
Answer: As an advocate, you get knocked down by things and you keep going because you know that there are other people with disabilities who need a lot of support and who will need you to be paving the way.
DJP Fellow Isoa Nabainivalu is an assistant project officer at the Disability Pride Hub (DPH) in Fiji. He has worked as a project officer at the Fiji Association of the Deaf, is an alumnus of the Young Pacific Leaders Fellowship (YPL), was president of the Fiji Disabled Peoples Federation youth committee, and vice chairperson for the Fiji Sign Language Committee. @2023 Disability Pride Hub. All rights reserved.
News
From the Global Frontlines of Disability Justice