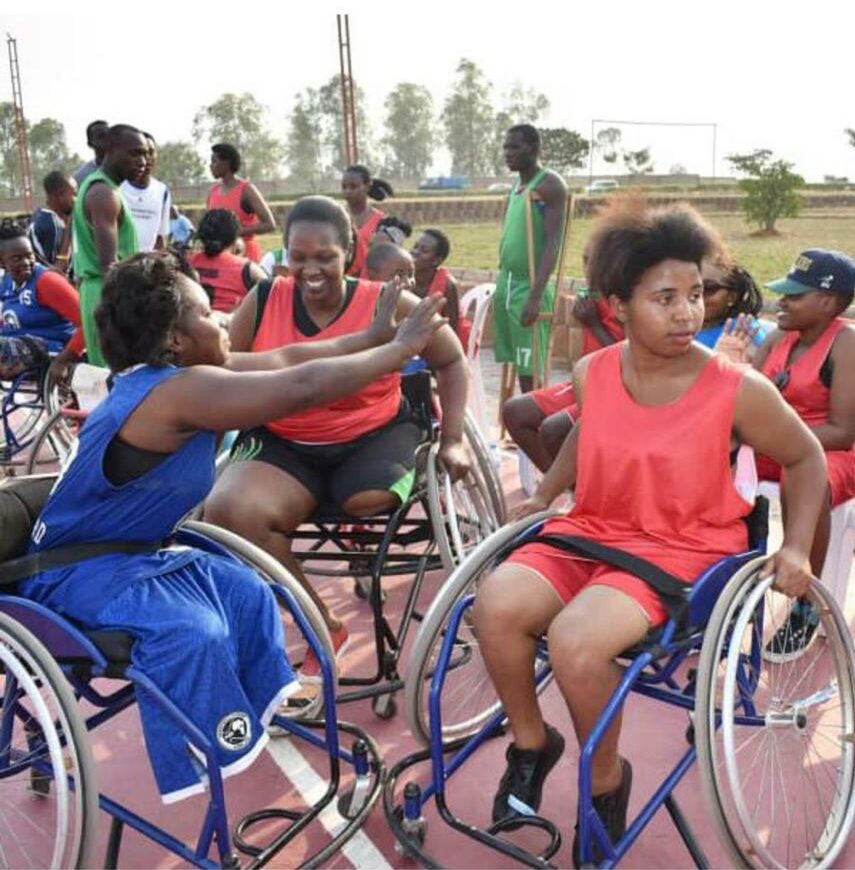 News
A Dream Reimagined
Play audio version
Disability Activist Marie Louise Mukangoga Brings Wheelchair Basketball to Rwanda
October 21, 2022
KIGALI, Rwanda – In 2017, Marie Louise Mukangoga, a disability rights activist in Rwanda, traveled to Japan for two months to learn more about the social inclusion and livelihoods of persons with disabilities. While there, she watched the Okinawa Wheelchair Basketball Team in a demonstration match and was instantly smitten. Mukangoga played basketball and volleyball in high school but hadn't played since she'd had her leg amputated following a car accident. Seeing the Okinawa team play reignited something within her. She wanted to feel the thrill of the game again – be part of something larger than herself. She wanted to play sports again.
Ten years earlier, Mukangoga was just beginning to adjust to life after the accident. The amputation procedure and subsequent recovery period kept her out of high school for an entire year, and when she returned to classes with a prosthetic leg, she was met with stigma from her classmates. "It was hard for me also to be among them as someone with disability and someone they knew before," recalls Mukangoga. "I came back without a leg, so it was not easy for me … to be there because I was stigmatized."
Mukangoga says her disability – and the way people treated her because of it – changed the way she thought about herself. "I had dreams like other girls without disability, but after getting a disability, I didn't have dreams like those dreams I had before," she says. "You know, if you have a disability, you think like you are dying, or you are not a human being because of how others treat you."
According to the Rwanda National Census of 2012, there are over 225,000 women with disabilities in the country. An assessment conducted by the Organization of Women with Disability for Health Promotion and Development in Rwanda (OWDHD) found that many Rwandan women with disabilities do not receive a formal education and have difficulty obtaining employment. Disability advocates say this is a result of societal discrimination, as persons with disabilities' rights to education and health are often ignored.
Mukangoga hopes to improve the outlook for women with disabilities in Rwanda. After completing high school, she joined OWDHD, where she works to bring together women and girls with disabilities to raise their voices, advocate for issues, and fight for their rights. It was this mission that eventually brought her on the trip to Japan.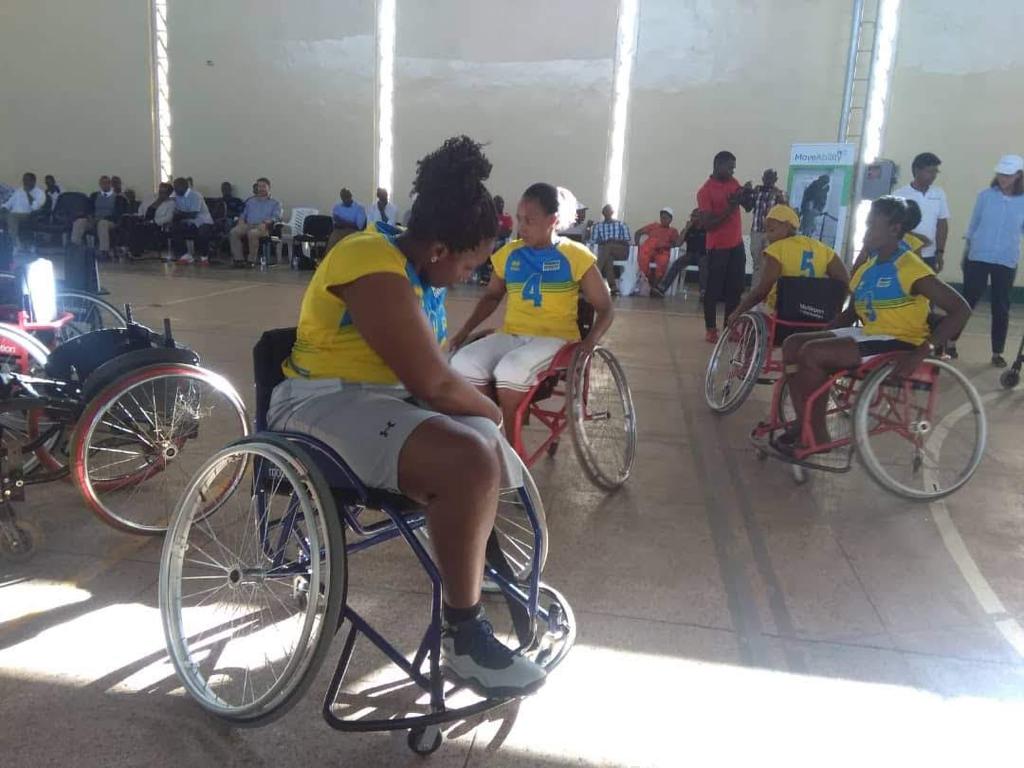 A year after watching the Okinawa Wheelchair Basketball Team, Mukangoga started recruiting wheelchair basketball players from Kigali and working with the National Paralympic Committee of Rwanda (NPC Rwanda) to bring wheelchair basketball to her country. The International Committee of the Red Cross (ICRC) donated 24 multisport wheelchairs, and the first official tournament of wheelchair basketball in Rwanda was on December 3, 2018 – International Day of Persons with Disabilities. "You are disabled person. … You have the rights of being with others. You can participate and enjoy the life," says Mukangoga. "The society will see that a person with disabilities is able and can do whatever other people without disabilities can do."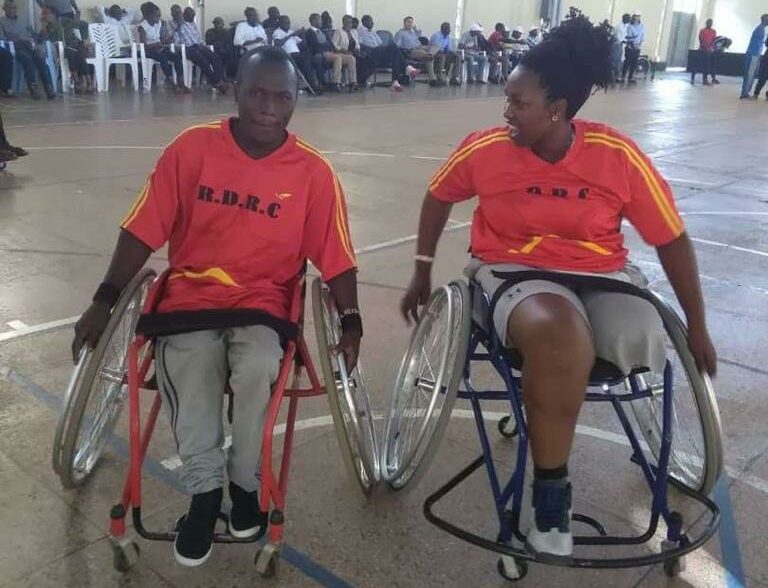 Two years after that first tournament Mukangoga was elected president to the newly formed Rwanda Wheelchair Basketball Federation (RWBF). It is of many organizations of persons with disabilities (OPDs) in Rwanda to which she belongs. Mukangoga is now also co-chair of OWDHD, and she has worked for the National Union of Disability Organizations of Rwanda as project manager for over eight years. For her, one of the best ways to fight the stigma of disability is to organize and unite with other persons with disabilities. There is power in numbers and, more important, power in connection. "For those who are not yet joining OPDs, I can advise them to join. Because if you are alone there in the family, you start thinking about yourself, and thinking about yourself you can start thinking negative things," says Mukangoga. "But if you join others, you get to share the journey of others and find out that you are not alone, you are not the only one with disability, and you can be motivated or encouraged in your life because you found out that there are many other people who are like you and who can progress in their life and who can do everything."
Esther Mukampogazi is a 2022 DJP Fellow and project manager at the Organization of Women with Disabilities for Health Promotion and Development (OWDHD) in Rwanda. @2022 OWDHD. All rights reserved.
News
From the Global Frontlines of Disability Justice