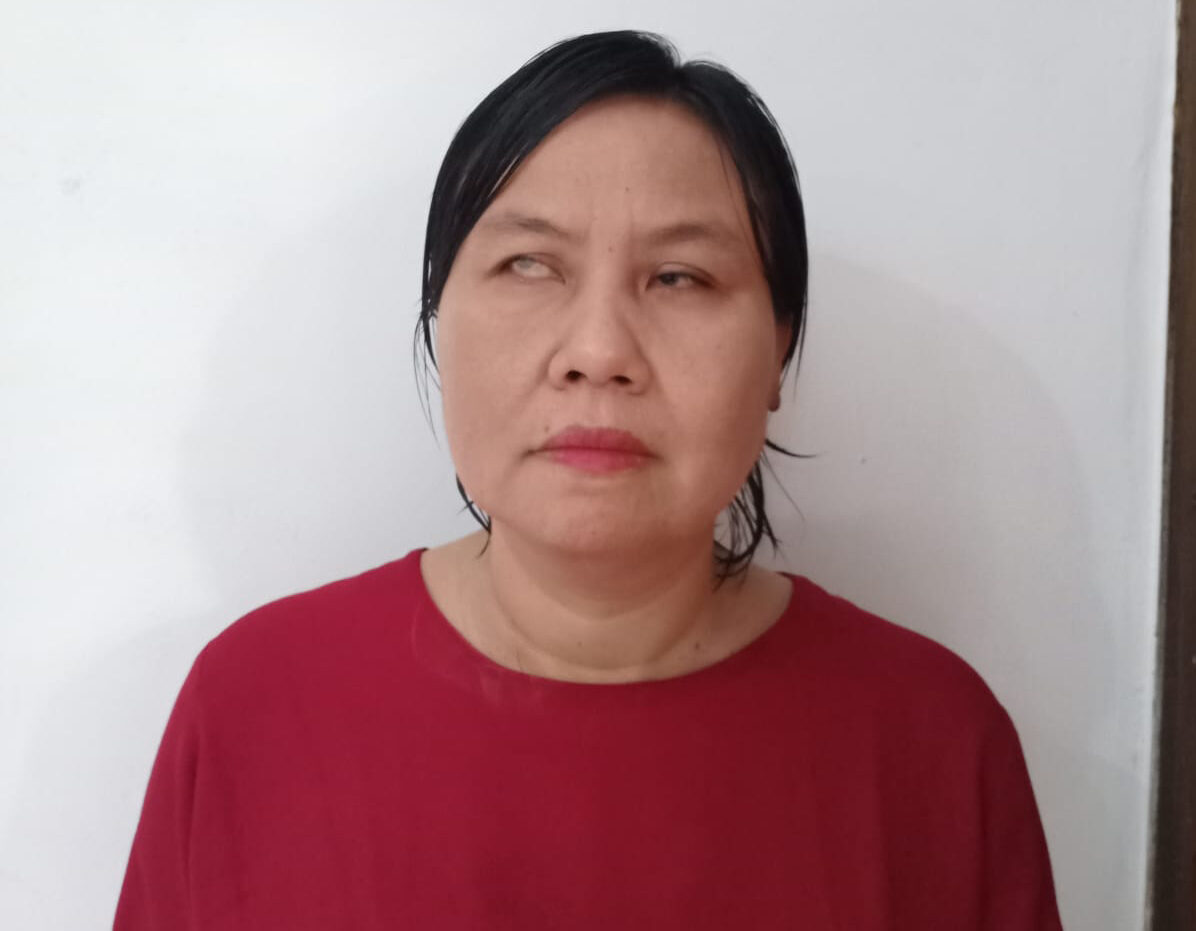 News
As Long as You Have a Story to Tell
DJP Fellow Retta Maha Says People Who are Blind or Low Vision Can Make Films. It All Begins with Having a Story to Tell.
September 10, 2022
JAKARTA, Indonesia — When she first heard about the Disability Justice Project's filmmaking fellowship, Retta Maha searched through the application guidelines to see if there were any restrictions for blind people. Maha was diagnosed with congenital cataracts when she was three months old, which caused her to permanently lose about 90 percent of her vision.
"I was interested in applying to the Disability Justice Project because they said that they will teach us how to make videos and film. And I just wondered how it's possible for blind people to do that," says Maha. "In their information, they put that people with disabilities are allowed to apply, and they didn't mention restrictions for any type of disability. So I thought, 'I can join this training.'"
As a 2022 fellow, Maha is the first blind filmmaker that the DJP has worked with, and she's paved the way in showing how individuals who are blind or low vision can tell stories through video.
"I found that blind people also can be filmmakers, as long as they get support," says Maha. "As long as you have the idea about what film you want to make or how the b-roll is supposed to be. So the blind have their own idea of how to make it and what is the story, and then the sighted people can help them to make it real."
Since 2005, Maha has been an activist in the disability rights movement, fighting for the inclusion of people with disabilities at every level of Indonesian society. When she was young, Maha's parents prioritized sending her to college over her siblings, anticipating that she would have a harder time getting access to a degree.
"In Indonesia, we still face a lack of knowledge and understanding about the rights of people with disabilities," says Maha. "So, usually people with disabilities only get charity, like help and support, but rarely do people think that people with disabilities can also go to school and get a better education."
Maha has made two films in partnership with the Disability Justice Project. Both have centered on the challenges people with disabilities face in Indonesia, whether they are running for political office or trying to make a professional living. Through her videos, she says, she wants to change the mindset of Indonesians who have limited beliefs about what people with disabilities can achieve.
Maha herself not only obtained her bachelor's degree but went on to attend law school. She now works as a program officer for the Center for Election Access of Citizens with Disabilities (PPUA). She says her blindness has allowed her to care about and understand disability rights issues better and has motivated her to overcome barriers.
"I think no matter the disability that someone has, you give the opportunity to them to do something that they want to do," says Maha. "What we can do as a society, as a friend or community, is we can give them the support that they need."
Delainey LaHood-Burns is a digital content producer based in New Hampshire and a contributor to the Disability Justice Project. @2022 Disability Justice Project. All rights reserved.
News
From the Global Frontlines of Disability Justice