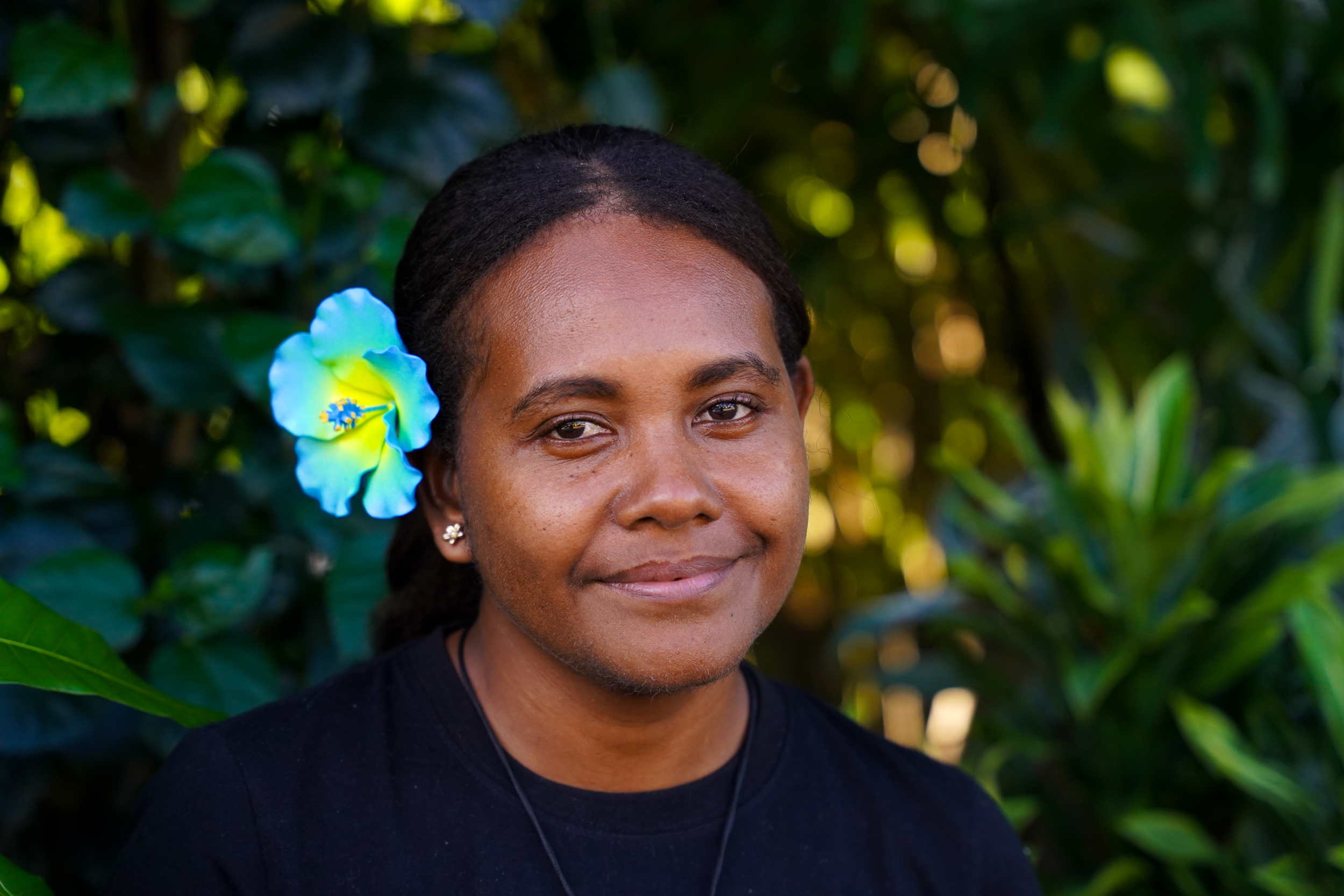 News
'Count Me In, In Any Change You Make'
DJP Fellow Melvina Voua Advocates For the Full Inclusion of Solomon Islanders with Disabilities in Government Responses to Climate Change
July 1, 2023
APIA, Samoa – DJP Fellow Melvina Voua, from the Solomon Islands, works for People with Disability Solomon Island (PWDSI) as a climate change officer. She is advocating for the full inclusion of persons with disabilities in all aspects of climate change adaptation and mitigation.
Question: Can you share your experience of your journey of being a climate change advocate for persons with disabilities?
Answer: I started working with PDF [Pacific Disability Forum] in 2020 as a part-time climate change officer. I was the focal point person for the Solomon Islands in the climate change research conducted for the three countries of Solomon Islands, Kiribati and Tuvalu to coordinate the research on the impact of climate change on people living with disability in the Solomon Islands.
Question: What are the challenges that you faced in implementing this work?
Answer: The big challenge is the COVID, in 2019, 2020 and 2021 while we were doing the research. So all of the learnings and findings we had to do activities online with the PDF, such as when we trained our response team and training team to collect information from other persons with disabilities and their stories, so it's kind of challenging to get stories like how were they impacted by climate change, how do they prepare for the disaster.
Question: What is the challenge you face in working with key stakeholders?
Answer: It's a big challenge. Also, it's a bit difficult to approach them, so when we try to engage them or approach them for our consultation, they all, like, have other commitments. So we can't really get what information we want from them. So yeah, that's the big challenge for me.
Question: What is your message to the government?
Answer: It is very important for the inclusion of persons with disability in all the plans or starting from a grassroots level up to the national level. All the adaptation and mitigation plans must be inclusive and not excluding people with disability, like when designing evacuation centers or developing policies for climate change or disasters. It should make sure that disability must be included in the planning because when the crisis or the disaster happen, we always find it difficult to evacuate or access or even get prepared or respond. So that's why it's very important to include the needs of persons with disability in preparedness activities or programs.
DJP Fellow Sa Utailesolo has been working at the National Advocacy Organisation of Persons with Disabilities, Nuanua O Le Alofa (NOLA), in Samoa as a finance and administration coordinator for nearly 15 years. In the past, he has also worked as a Braille translator. @2023 NOLA. All rights reserved.
News
From the Global Frontlines of Disability Justice