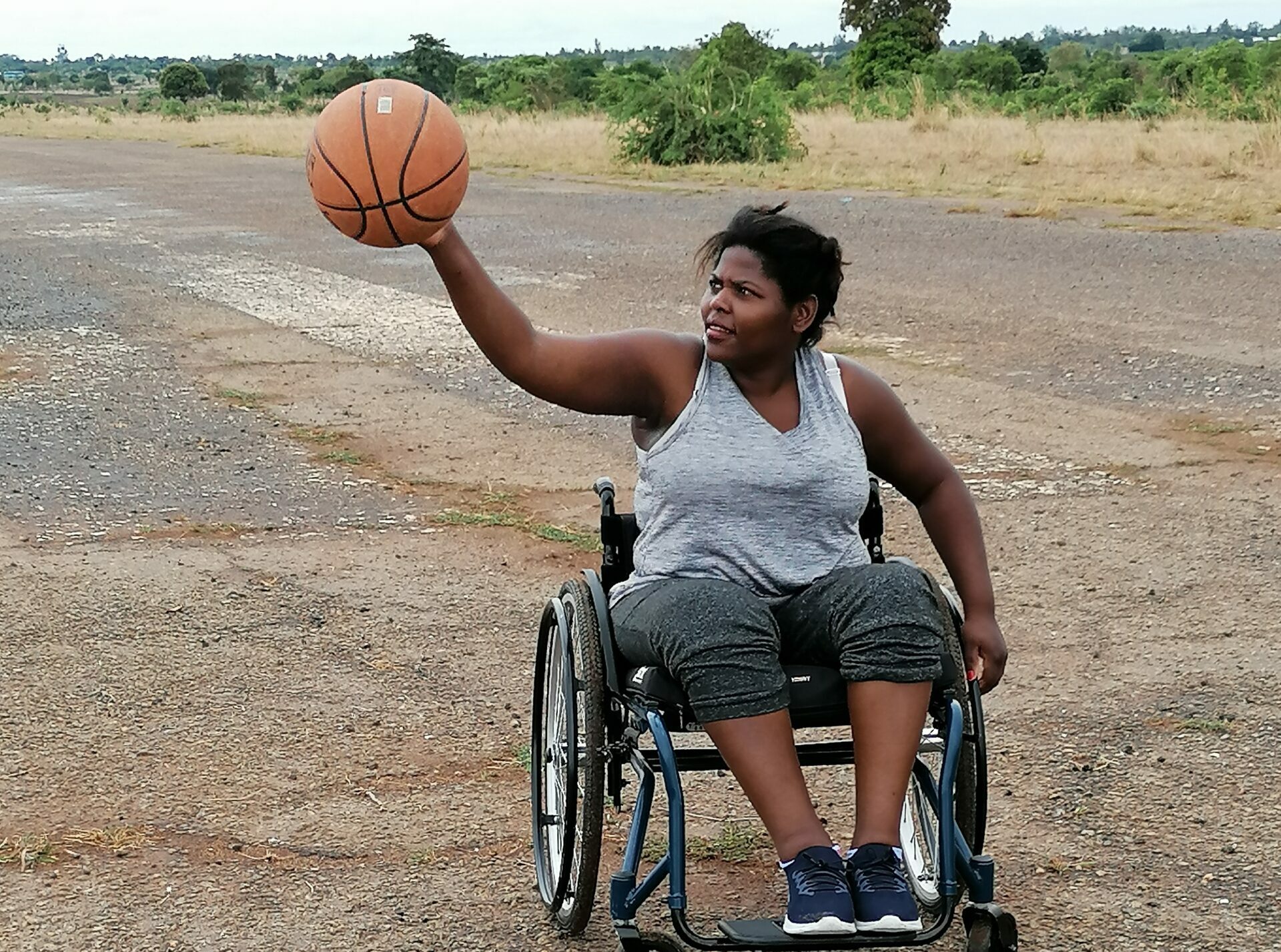 News
Data Driven
Play audio version
A Fellow and Mentor Team Up to Tell New Kinds of Stories
October 14, 2021
Julie-Marie Chibekete wants to learn from others. It's one of the many reasons that she applied to be a fellow with the Disability Justice Project (DJP). As a disability rights advocate in Malawi, Chibekete is looking forward to connecting with other DJP fellows and with her mentor. She wants to gain knowledge that will help support her work. "I want to see how people are implementing things in other countries," she says. Her mentor, Rahul Bhargava, an assistant professor in Northeastern University's College of Arts, Media, and Design, is hoping for the same. "I'm interested in meeting someone interesting, but also being exposed to a different way of seeing," he says.
Chibekete is from Malawi, where she received her Bachelor of Arts degree from Chancellor College: University of Malawi. She studied theatre for development and drama before pursuing her Master of Science in transformative community development at Mzuzu University. In 2018, she was involved in a car accident that resulted in a permanent spine injury and a broken vertebra. Her doctor referred her to the Spinal Injuries Association of Malawi (SIAM), where she connected with other spinal injury survivors. Soon, she began peer mentoring and advocating for SIAM. Today, she facilitates survivor support groups and is part of a task force reevaluating SIAM's strategic priorities for the next few years. "We're trying to strategize so that we can support more people," she says. "We are trying to voice our concerns that we as disabled people have and demand our rights to the authorities…We are humans, too."
Chibekete is a go-getter who wants to enact change in her country – and for the members of SIAM. She's hoping to learn skills pertaining to data and digital storytelling to bring awareness to her organization. She wants to focus on accessibility rights for those with spinal injuries and to lobby the Malawian government to support those efforts. Her mentor, Bhargava, knows a little something about data storytelling as a civic engagement tool. His first exposure to data storytelling for change was through his wife, Emily Bhargava. She is the director of the Connection Lab, which takes a participatory approach to health promotion and data literacy. Rahul was tasked with taking data from different groups in the public health sector and translating that into more digestible formats for the general population. Using more than just scatter plots, he led a training on data storytelling and hasn't looked back.
With a background in data education and literacy, Bhargava is focused on creating ways of communicating data, like a budget report prepared for the US Senate, in more understandable and engaging ways. Rather than showing an overwhelming amount of statistics on a white page, he uses his eye for design to craft numbers into a story that people will want to read and, eventually, understand: "We have to be sure that subsets of the population can speak the language of data. Otherwise, it's a disempowering democratic process. I got excited and interested in the idea of helping people with data and power communicate in more natural ways, especially in civic domains, such as government."
In addition to his background in education and technology, Bhargava is motivated by public interest journalism and is excited to bring that work to the Disability Justice Project. He wants to support fellows, especially Chibekete, to use the technical skills they gain for their causes, as power and representation are at the core of his own journalistic endeavors. "If you can tell a strong story, that's a super powerful life skill for anybody…no matter what domain you're in, no matter what your abilities are," he says. "And that takes you places."
News
From the Global Frontlines of Disability Justice