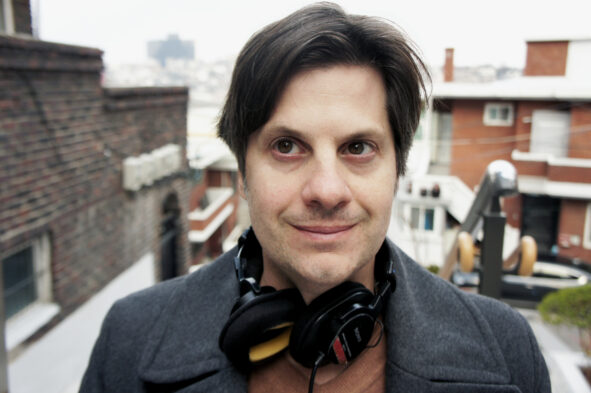 News
Globetrotting in Pursuit of Journalism
Play audio version
Meet DJP Mentor Jason Strother
June 2, 2022
Jason Strother, a multimedia journalist, educator, and newly appointed Disability Justice Project (DJP) mentor, has shuttled between Seoul and New Jersey to pursue his zeal for journalism. "I really felt journalism was the best vehicle for me to meet new people, to learn new things, and to explore the world, and it's worked out that way," he says.
Strother landed in South Korea in late September 2006, giving himself three months to find freelance work. He met his deadline. Within a week or so of his arrival, North Korea conducted its first nuclear test. Reporting on South Korean reactions to North Korea's first nuclear test launched his freelance career. "So I went out with my microphone and found some people to interview … on a nearby college campus about their views on North Korea. I interviewed the guy who I was renting a room from, and his mother … who had escaped North Korea 60 years earlier around the time of the Korean War and I filed that report," he says. "The work kept coming in more and more after that."
Strother has freelanced for news platforms around the globe, including The World, NPR, South China Morning Post, and The Wall Street Journal. Now, he is on the advisory board of the National Center on Disability and Journalism at Arizona State University. Much of Strother's reporting focuses on disability and accessibility today. He perceives journalism as a great career for people with disabilities to contribute to storytelling. He believes people without disabilities cannot be left to report on topics that concern people with disabilities. "I think people with disabilities, journalists with disabilities, bring a much-needed perspective in covering this type of stories," he says.
The 42-year-old grew up in a middle-class family in New Jersey. "For someone with a visual disability like myself, there were just no opportunities in my hometown area, which is pretty rural," he says. Lack of opportunities and inaccessible transportation in his hometown led him to study abroad and pursue travel.
After 15 years of immersing himself in freelance journalism abroad, Strother moved back home and founded Lens15 Media, a disability news agency. In the last two months, Strother received two grants for Lens15 Media – one from the UC Berkeley – 11th Hour Food and Farming Journalism Fellowship and another from the New Jersey Civic Information Consortium. His news organization focuses on teaching how to cover disability in accessible ways and is working to establish a network of local and independent news outlets distributing its accessible, multimedia reports.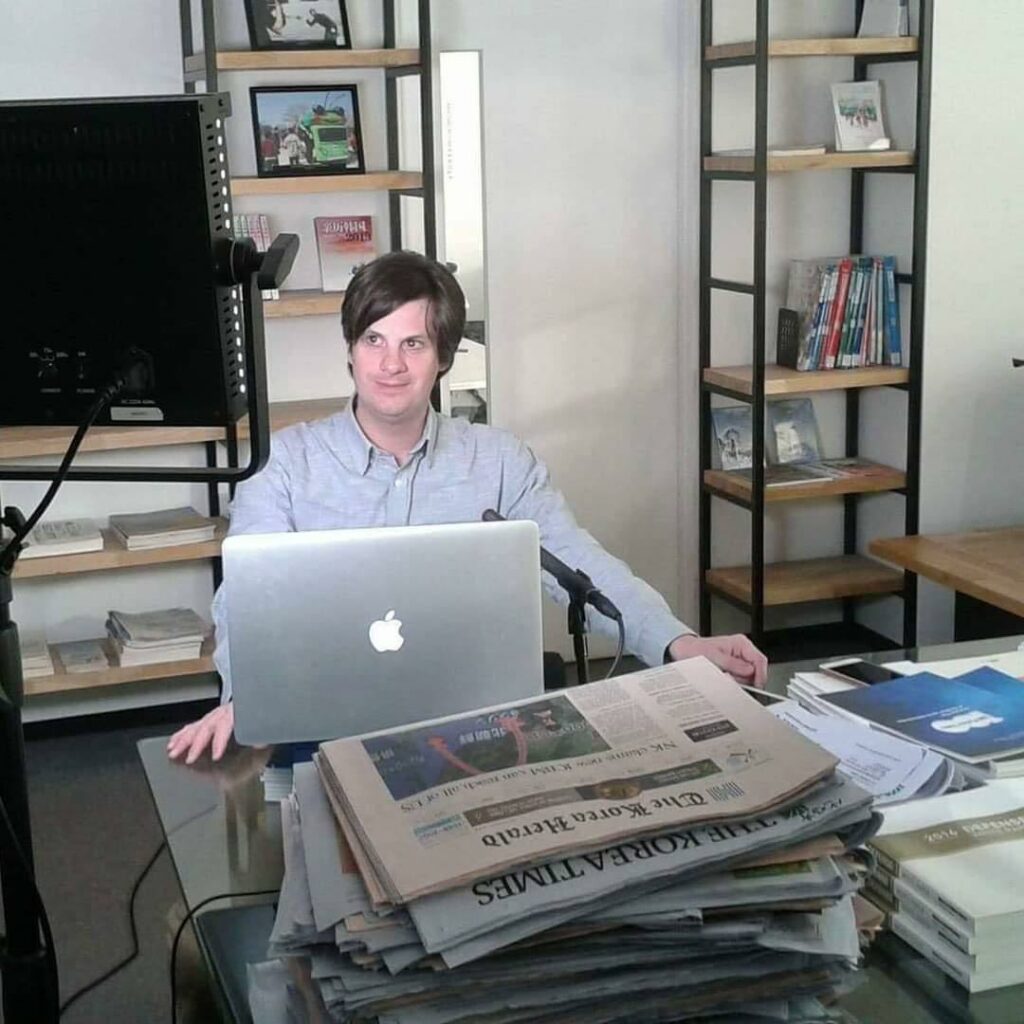 In 2019, while searching through organizations offering grants, Strother came across the National Geographic Explorer opportunity. The National Geographic Society states that Explorers are "exceptional individuals in their fields" who "illuminate and protect our world through their work in science, exploration, education, and storytelling." Strother became an Explorer in 2020, focusing on the impact of climate change on Indonesians and Bangladeshis with disabilities. "This intersection [of climate change and disability] is grossly unreported, and it's really only been in the past few years that disability rights advocates have reached the floor of the Intergovernmental Panel on Climate Change, the United Nations, and other world bodies … to point out that severe weather, sea-level rise … all this type of phenomena associated with climate change is impacting people with disabilities arguably the worst, especially in developing countries," he says.
The COVID-19 pandemic initially halted Strother's Explorer work in 2020, but he will return to Asia this July. He wants to learn about disability advocacy and rights in Indonesia, where the current cohort of DJP fellows is based. Strother will be the first mentor to connect with his DJP mentee, Retta Maha, in person. He is excited about helping his mentee "improve their journalism and storytelling skills."
Well-versed in guiding emerging storytellers, Strother has been a journalism and disability media adjunct professor at his alma mater, Montclair State University, for a little over 10 years. At the university, he has created three courses: "How to Become a Foreign Correspondent," "Films about Journalism," and "Disability in Media." He is launching an audio description writing course within the university's school of communication and media with colleagues this fall.
Strother received his broadcasting and television production degree at Montclair State University in 2003, where he was the first admitted student with a visual disability in his program. He moved to New York to work for News 12 The Bronx, a local cable news outlet, after graduation. He came in as an assignment editor and later became a producer, overseeing the nightly newscast. At first, he did not disclose his disability. Reflecting on his time at News 12 The Bronx, he says, "I would not advise job seekers now to hide their disability. I think we live in a better time, a more inclusive time,"
Strother's advice to up-and-coming media advocates is to let their voices be heard so government officials and editors at media outlets can take disability and accessibility seriously. Working, producing, and learning new things keep him going: "I feel I'm most happy and I feel most fulfilled when I'm making interesting reports that are informative and kind of shed light on whatever topic it is that I'm reporting on."
Bukola Badmus is a 2021 fellow with the Disability Justice Project and the financial secretary and Lagos state coordinator for LALIF. @2022 LALIF. All rights reserved.
Michelle Faulkner is a staff editor at the Disability Justice Project.
News
From the Global Frontlines of Disability Justice