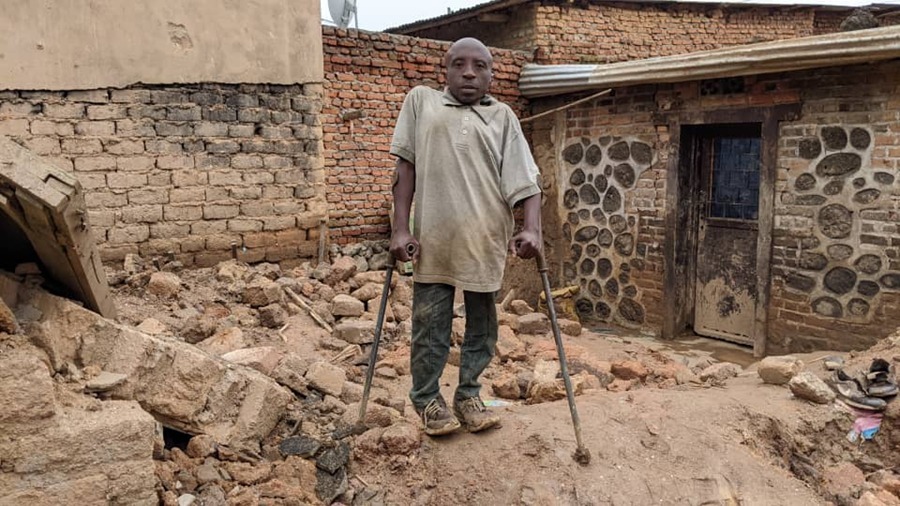 News
'I Am Left With Nothing'
Play audio version
Rwandans with Disabilities are Disproportionately Impacted by Flooding From Climate Change
June 5, 2023
RUBAVU DISTRICT, Rwanda – As climate change continues to intensify, studies project an increase in the frequency of floods and other extreme weather events. These disasters often disproportionately harm persons with disabilities, and the impacts have already begun to be felt in Rwanda.
Heavy rain in early May 2023 caused floods and landslides across the country, destroying both the homes and livelihoods of many persons with disabilities. As Rwandans with disabilities are underrepresented in the national workforce, less likely to be formally employed, and more often reliant on subsistence farming, they are particularly vulnerable to disasters and other impacts of climate change. Disasters that destroy crops and home businesses diminish the economic independence of persons with disabilities, and without strong financial and social support, persons with disabilities can be particularly susceptible to prolonged displacement and economic instability.
Additionally, reports show that persons with disabilities are often unaccounted for in emergency response plans, and evacuation shelters can be inaccessible and lack the resources to meet individual needs.
The flooding in Rwanda – which occurred May 2 and 3 across the Western, Northern, and Southern provinces – left 132 people dead and 110 injured and forced over 20,000 to evacuate their homes, according to an estimate by the Rwandan Ministry in charge of Emergency Management. The floodwater also did significant harm to property and crops, destroying over 5,000 houses and damaging critical infrastructure across the country.
Thacien Nzigiyimana, a carpenter with multiple disabilities who uses a cane, says that it was not his first time surviving a disaster, but the heavy rain put him in significant danger.
"The rain started as usual and [I] went to sleep normally, but it took so long and increased heavily. [A] few hours later, water started to destroy my house and by chance, I went out immediately," he says.
Nzigiyimana says that his carpentry tools were also lost and destroyed in the flood, leaving him without a home or a job.
"As a person with multiple disabilities who has no family to help me, who is jobless and camping, I live in meaningless life. I just wait for a person who are like good Samaritan to help me," says Nzigiyimana. "Sincerely speaking, I [am] left with nothing."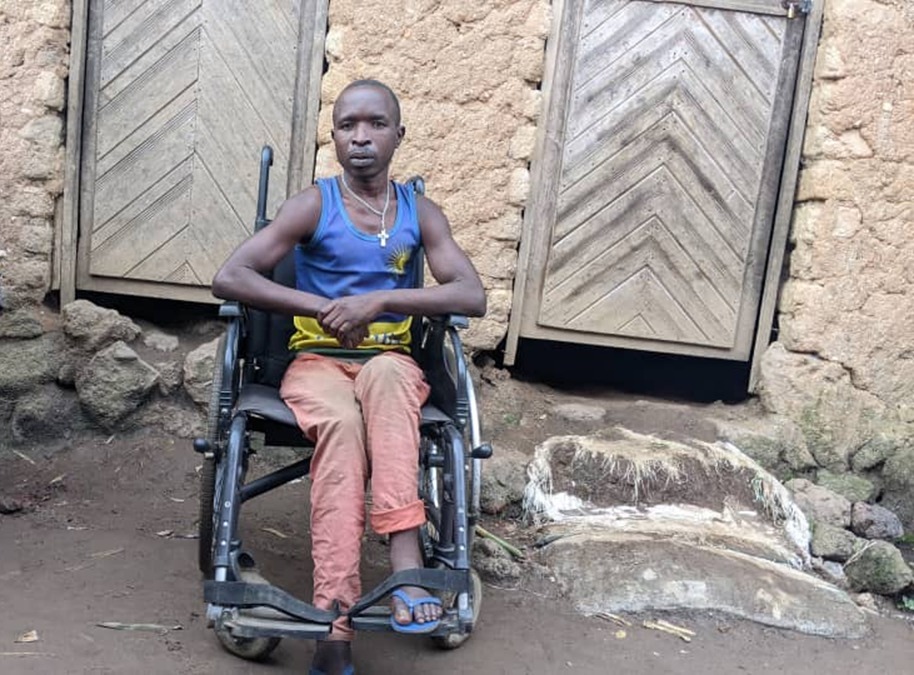 Theophile Nsengimana is a person with physical disabilities who uses a wheelchair. He says that the night of heavy rainfall and flooding was the worst he has experienced.
"No one can imagine the way I survived as a wheelchair user whose back is paralyzed for so long while some people without disabilities died that moment," he says.
The young man who typically lives with Nsengimana to assist him was sick and staying at a different house at the time of the flooding, leaving Nsengimana alone that night. When he noticed water filling up the house, he was able to push himself outside, where one of his neighbors helped him move to safety.
Everyone affected by the flooding throughout Rwanda has since been evacuated from high-risk flooding zones, says Pacifique Ishimwe, vice mayor of Rubavu District in the Western Province of Rwanda, which was heavily impacted by the flooding. Some of the evacuated people are in temporary accommodations while others are renting as arrangements for permanent assistance are being made.
"Related to persons with disabilities, we are helping them in general, but if there is any special case, we are giving that special help. For example, there are people who need wheelchairs or white canes, we are trying to find them," says Ishimwe. "In addition, we are giving them basic materials and we have clinics in the camp for health issues."
According to Ishimwe, there are plans to build houses for people who were forced to evacuate. These new houses will be constructed outside of the high-risk flood zones.
"Generally, we are trying to help everyone regarding to their needs and we will continue to help those whom we used to support even before the disasters due to having disabilities," she adds.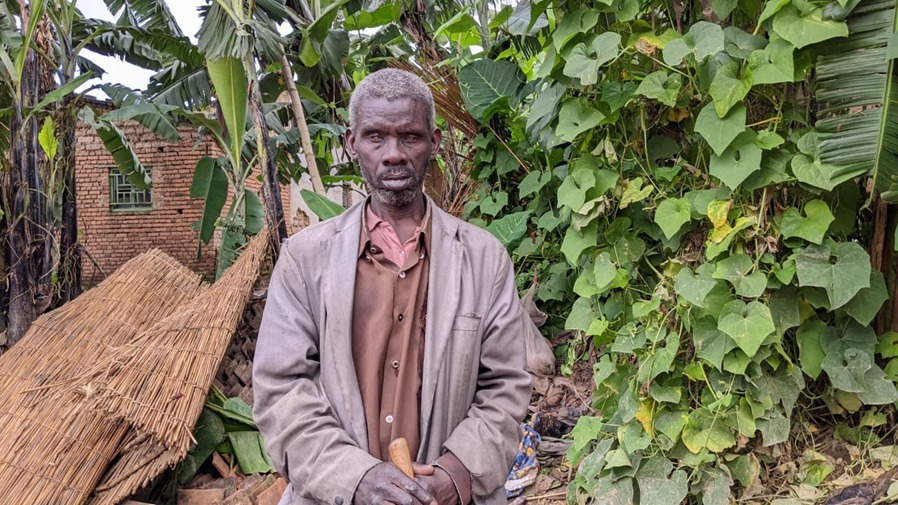 Bigirwanabagabo Kabagwera, who is blind, says he evacuated his home in 1994 to escape the genocide against the Tutsi ethnic group in Rwanda. Nearly 30 years later, he was forced to flee again after his house was flooded by the heavy rain.
"The rain of May 2-3 was the worst time to us and made things so tough," he says. "I wish I find someone who may help me to find where to live and what to eat. I need home materials as [a] man but [I am] jobless."
Francine Uwayisaba is a contributing writer with the Disability Justice Project and a field officer at Rwanda Union of Little People (RULP). At RULP, she is in charge of the organization's communications. She writes grants, manages RULP's social media, and composes articles and weekly updates for the website. @2023 DJP. All rights reserved.
News
From the Global Frontlines of Disability Justice