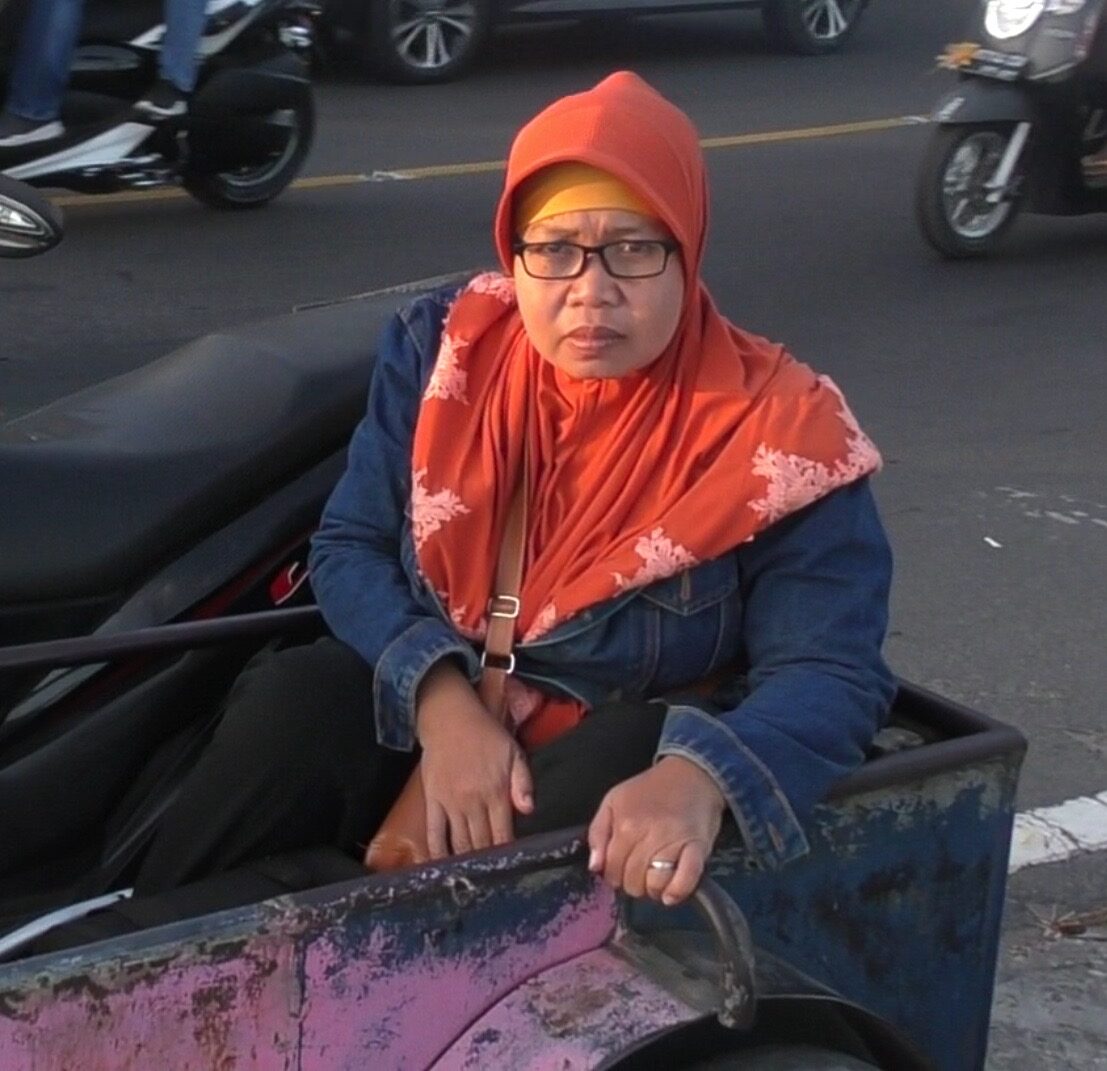 News
'I Never Imagined I Could Do This'
As a 2022 DJP Fellow, Sri Sukarni Found Herself Behind the Camera for the First Time, Telling Stories of People with Disabilities Through Her Own Lens.
November 23, 2022
WEST LOMBOK, Indonesia – When she joined the Disability Justice Project as a filmmaking fellow in 2022, Sri Sukarni was no stranger to cameras. As chairperson of the Association of Women with Disabilities (HWDI) of NTB Province, Sukarni was used to giving media interviews. While these interviews gave her a chance to shine a light on local disability rights issues, she says she wasn't always happy with the way the news portrayed people with disabilities in her country. "I sometimes feel happy when there is a story about people with disabilities experiencing success and independence," says Sukarni. "However, I am sad to see when the media presents people with disabilities as though they can't do anything, as if we should be pitied, supported. If the media is like that, my heart is very sad."
During her time as a DJP Fellow, Sukarni experienced for the first time what it was like to tell her own story – shaping the narrative as she saw it. She says the feeling it brought her was relief. "Relief, the first is relief," Sukarni says. "The second is that I feel happy. Of course, I feel happy to be able to produce videos, which I never imagined I could do this."
Through the Association of Women with Disabilities in Indonesia (HWDI), Sukarni dedicates much of her time to lifting up women with disabilities in her community. Founded in 1997, the organization has branches all over Indonesia that are run by and for women with disabilities. "HWDI fights for the rights of women with disabilities because we know that women with disabilities face two layers of discrimination," Sukarni says. "One for being women and the second for being women with disabilities."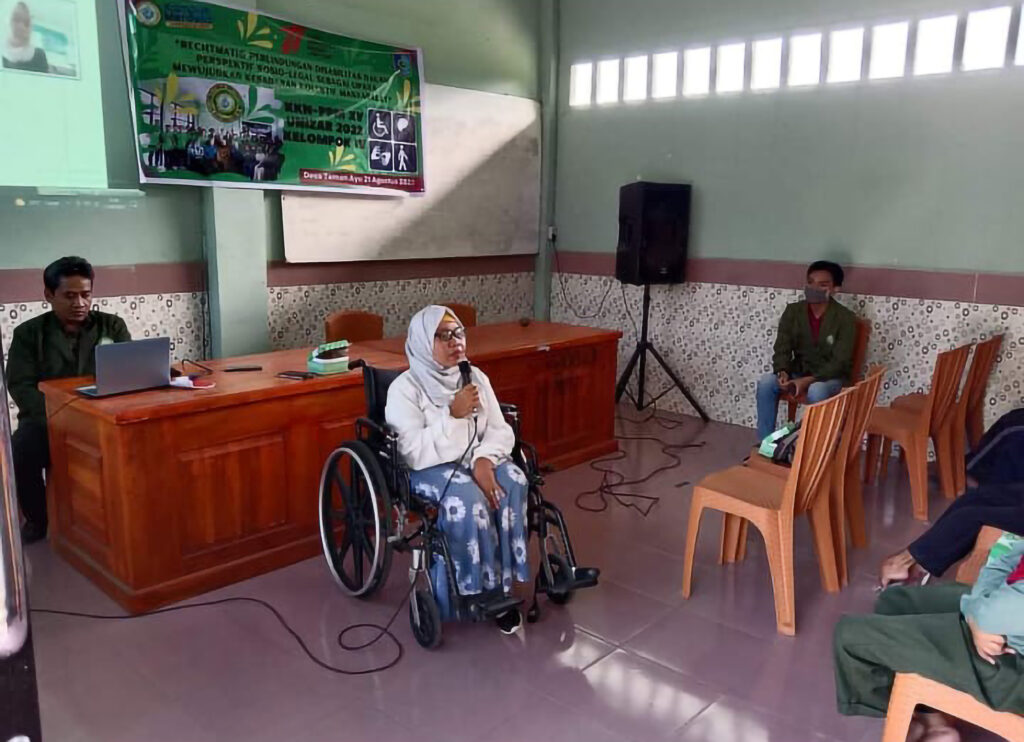 The first video Sukarni produced in partnership with the DJP tells the story of Sustia Rini, a woman who faces exactly this type of layered discrimination. In addition to living with a disability, Rini is a survivor of domestic violence. The video follows her on her journey to access affordable health care for her family after leaving her husband. "In Indonesia, women with disabilities are often the 'poorest of the poor' and are particularly vulnerable to gender-based violence," says the introduction to Sri's film on the DJP website. "Rini has been no exception. In 2019, she left her husband because of abuse, and she has not had any type of permanent employment. Now, every time she or someone in her family needs healthcare, she faces difficult choices that could drive her and her children further into poverty."
There are still many more stories that Sukarni wants to tell using the skills she's learned from the DJP. She's particularly interested in examining local issues that people with disabilities face in her community, like the challenge of accessing a good education and employment. But one of her top concerns is accessibility. "There's still a lot I want to produce about how are the public service buildings in NTB [West Nusa Tenggara] not yet friendly to people with disabilities," says Sukarni. "This is what I want to convey to the media, to the government. That we also have the same rights, that we also want to feel comfortable when we use public services."
Delainey LaHood-Burns is a digital content producer based in New Hampshire and a contributor to the Disability Justice Project. @2022 Disability Justice Project. All rights reserved.
News
From the Global Frontlines of Disability Justice