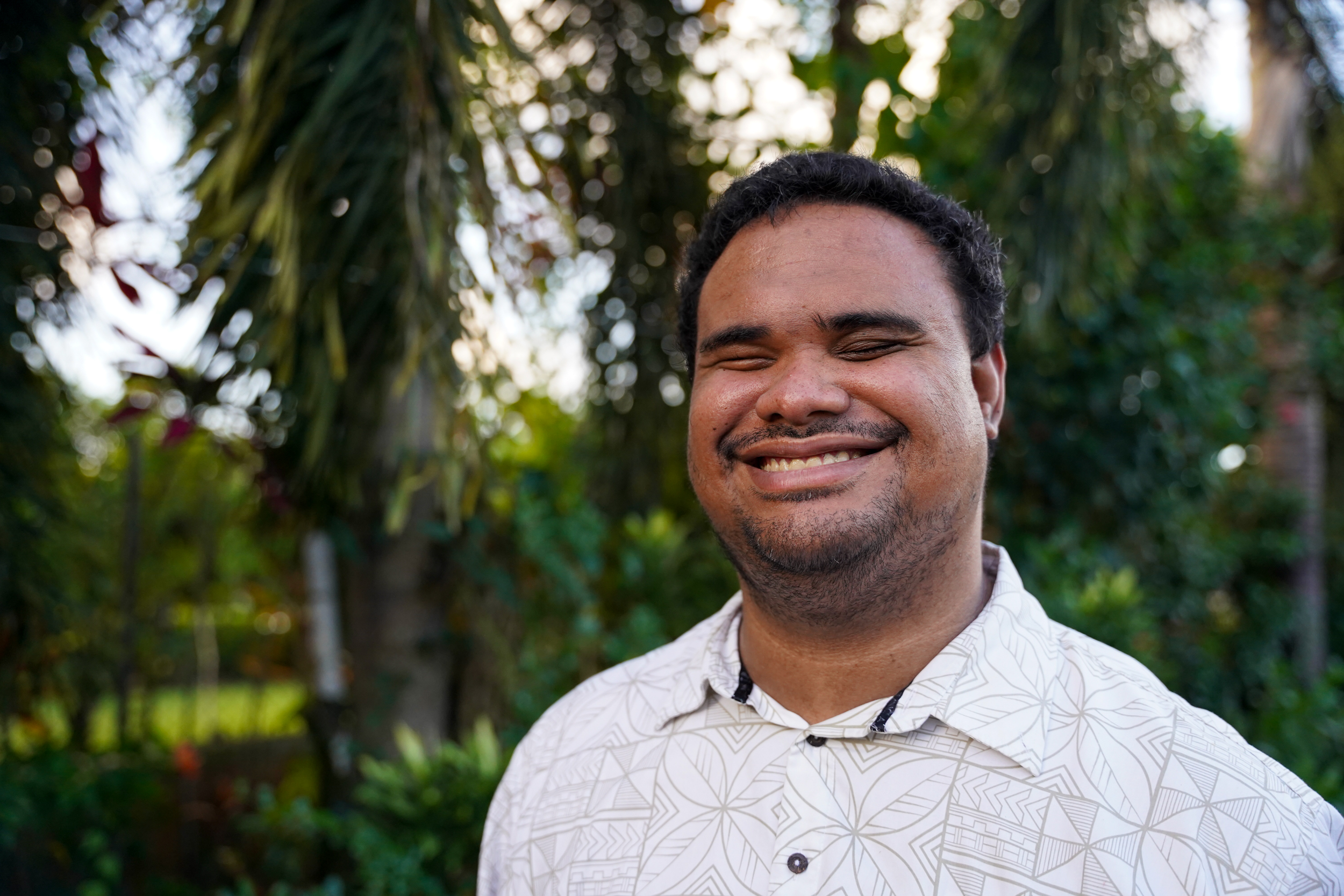 News
Pacific Myth As a Catalyst For Disability Justice
DJP Fellow Ari Hazelman Uses the Pacific Island Nations' Rich History in Storytelling as Inspiration for His Advocacy Work
June 30, 2023
APIA, Samoa – Thirty-four-year-old Ari Hazelman is representing the Samoa Blind Persons Association in the Disability Justice Project's program. As a filmmaker who is blind, he is exploring new ways of making accessible films with the help of the DJP.
Question: Tell me about your country and the government in your country in regard to persons with disabilities.
Answer: The government of Samoa ratified the CRPD (the Convention on the Rights of Persons with Disabilities) in 2016, and with the help of our advocacy organization for persons with disabilities called Nuanua O Le Alofa, we have been able to provide awareness programs for government as well as training programs, and we have also helped the government to review how they have been implementing some of the articles of this. Also, this new government that came into power last year has now introduced a disability benefit scheme, which is the first-ever social protection scheme for persons with disabilities.
Question: What is your kind of advocacy?
Answer: I think that being a fellow of the Disability Justice Project is very important because … the Disability Justice Project, through its training on advocacy journalism, will help organizations such as the Samoa Blind Persons Association to tell important stories that need to be heard by people in power and also by the citizens of Samoa and the world on issues that affect people who are blind and visually impaired as well as issues that affect persons with disabilities living in Samoa.
Question: Why are you attending this workshop?
Answer: I think that attending this workshop is very important because it is giving us the tools so that we may use these tools to tell stories. We in the Pacific are very good at telling stories. When we think about our myths and legends that we have in our Pacific culture, that's part of the stories that we grow up with as children. So we always use these stories to teach our children and our societies about good things in life. So when you put it to the disability field, using the stories that we can document through the knowledge that we learn in this workshop will help us to tell our stories and use those stories to make a positive change in our society.
DJP Fellow Terubeioma (Ruby) Napetari is a member of Te Toa Matoa, the umbrella organization for people with disabilities in Kiribati. She is a theater director and a composer who works with women and youth with disabilities and NGOs to help deliver their messages to communities through drama and song. @2023 Te Toa Matoa. All rights reserved.
News
From the Global Frontlines of Disability Justice