News
Promoting Inclusion Through Storytelling
Play audio version
Meet DJP Fellow Nissy Namuyomba
October 13, 2021
Disability Justice Project Fellow Nissy Namuyomba was born in 1994 in rural Masaka, southwest Uganda. As a child, Namuyomba dreamed of owning a bank, often finding herself staring into bank windows imagining herself there. At boarding school from the age of five, Namuyomba faced stigmatization from some students as the only student with a physical disability among a thousand others. She learned to ignore the negativity and instead developed her strengths by interacting with other students and teachers to create opportunities for success. When the realities of living with a disability became clear, she found herself interested in becoming an advocate for people with disabilities. Namuyomba graduated with a degree in business administration and management from Uganda Martyrs University Nkozi in 2016.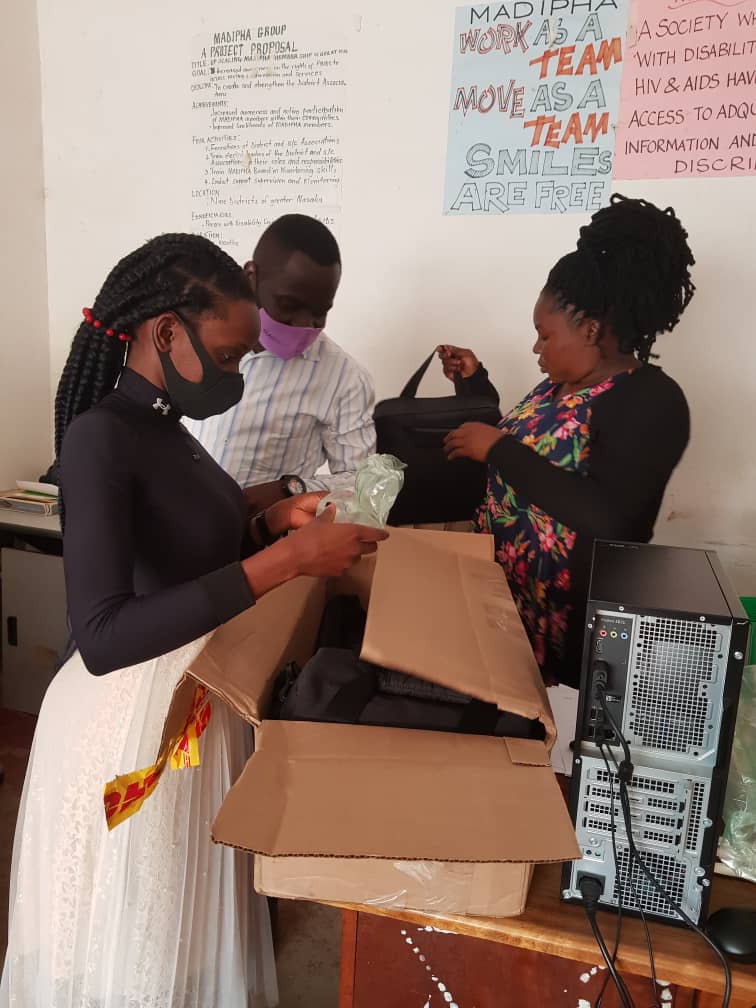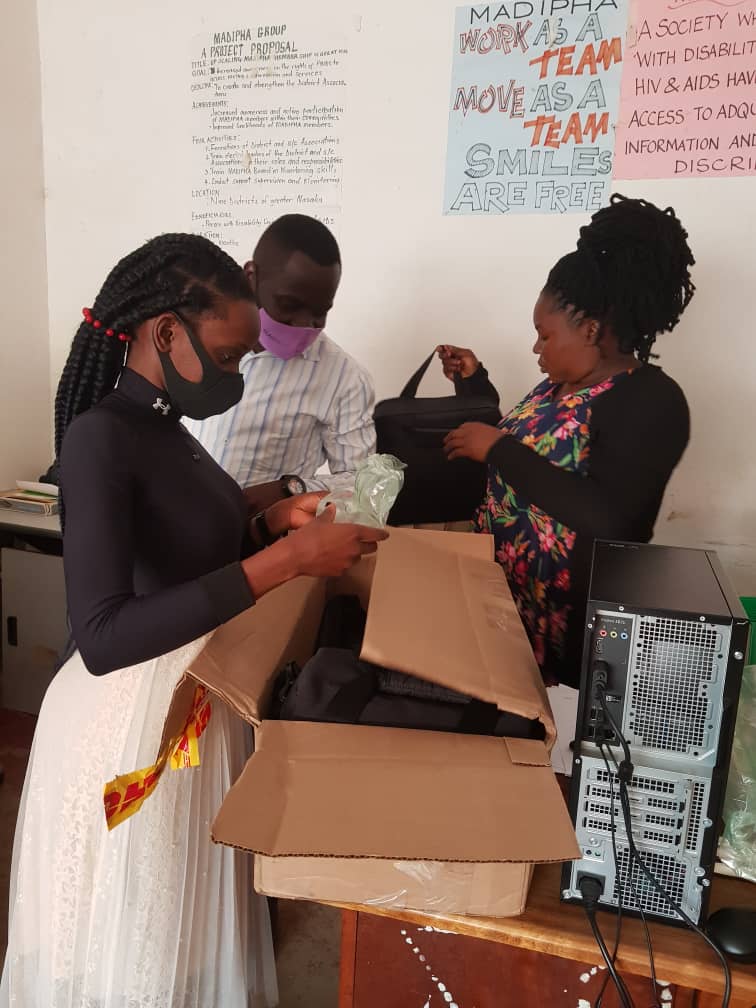 The opportunities available to Namuyomba after graduation were limited. The COVID-19 pandemic put an end to her internship with a logistics company, and she found herself back home without a plan. That changed when Namuyomba participated in a Masaka Association of Persons with Disabilities (MADIPHA) gender-based violence project. MADIPHA noticed her communication skills and asked her to volunteer with two organizations. She served in a crucial capacity, supporting the work of a colleague at the Greater Masaka Association of Persons with Cerebral Palsy who needed communication assistance. Namuyomba's work was so well received that she was offered a paid position as an administrative assistant at MADIPHA. Namuyomba's social and leadership skills continue to serve her organization well. She networks with local leaders, provides financial accountability, and facilitates disability inclusion. One of her greatest memories is presenting her poem about MADIPHA and its fight to stop the spread of HIV/AIDS among people with disabilities at the coronation of the king of Buganda on live television.
MADIPHA's mission is to promote access to comprehensive HIV/AIDS services and sustainable livelihoods for all persons with disabilities. This mission is achieved through women's empowerment, increased civic engagement, economic empowerment, collaboration, policy, and advocacy. Namuyomba is excited to learn the digital storytelling skills necessary to bring the positive stories of people with disabilities to light using traditional songs and dance and new creative works by people with disabilities. She will partner with local media through the South Buganda Journalists Association to share her skills and ideas. Namuyomba is excited to use accessible media technology to train and empower youth with disabilities, having served as chairperson of the Greater Masaka Association of Youth with Disabilities.
Namuyomba's identity is formed not just as a person with disability but also as a Muganda woman of the Ngabi clan, speaker of the Bantu language Luganda, young community leader, and family member. She enjoys relaxing in her family home with reality-based adventure comics and movies. Namuyomba is passionate about helping other people achieve success and fulfillment. As a Disability Justice Project (DJP) fellow, she is inspired to create an inclusive society for people with disabilities through narrative storytelling.
News
From the Global Frontlines of Disability Justice