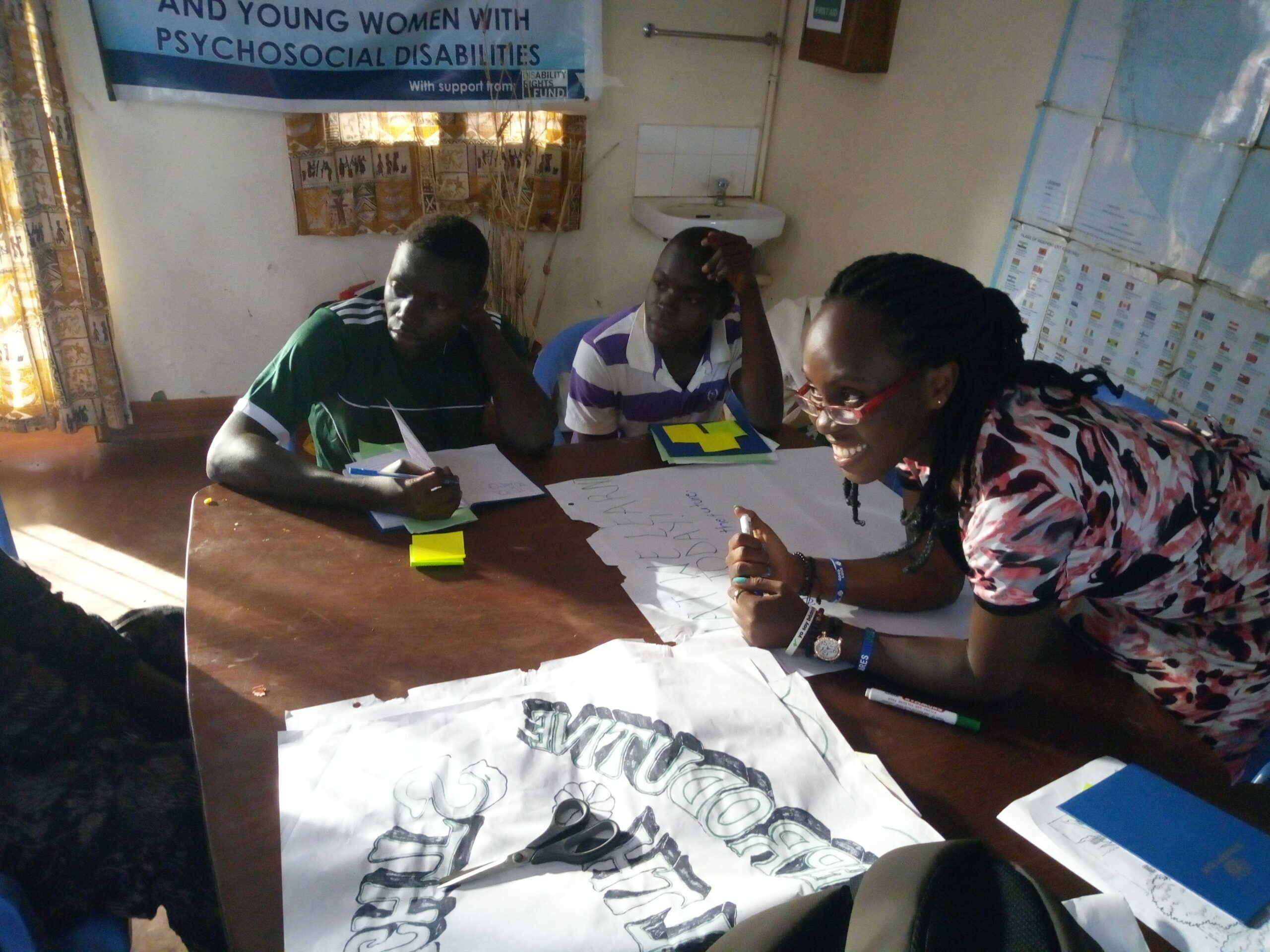 News
Speaking Up About Mental Health
Play audio version
Meet DJP Fellow Esther Suubi
June 27, 2021
Esther Suubi is an educator and advocate for those with psychosocial disabilities, especially in her home country of Uganda. Born in a small town near Kampala, she found herself battling depression in her adolescence in a country where those with psychosocial disabilities are often considered incapable and unable to amount to anything in society. Undeterred by Uganda's views, Suubi's family provided her with all the care they could, which led her to Triumph Uganda Mental Health Support and Recovery Program (TRIUMPH) in Jinja. TRIUMPH's mission is to "contribute to the process of enhancing recovery, building resilience and investing in social networks for inclusion of persons with psychosocial disabilities." At TRIUMPH, Suubi was welcomed with open arms, receiving the support she needed.
Now, as a graduate of Uganda Christian University Mukono with a Bachelor of Arts in mass communication, she has continued pushing to destigmatize psychosocial disabilities with her work at TRIUMPH, where she serves as a self-advocate in peer education and communications, focusing on young women and adolescent girls. When Suubi is not leading sessions and training others, she is writing and proposing policies about mental health and sexual reproductive rights to key stakeholders in Uganda. Most recently, last November she presented a policy paper on access to sexual and reproductive health rights and services for adolescent girls and young women with psychosocial disabilities.
I decided to stand up and fight for my fellow girls and young women by speaking up so that we are heard.

Esther Suubi
With a strong interest in journalism, digital media, and social change, Suubi eagerly applied to participate in the Disability Justice Project's fellowship program to gain one-on-one mentorship focused on enhancing her storytelling skills to benefit her work at TRIUMPH and beyond. Her goal is to build a personal social media following and campaign to raise awareness of the mental health disparities in Uganda and around the world. "I decided to stand up and fight for my fellow girls and young women by speaking up so that we are heard," she says. "Many girls and young women are out there suffering and can't speak up, but it won't keep me silent." Suubi continues, "As a mental health advocate…I want to see how I can use my social media handles…to be a representative out there." The fellowship program will give her access to resources and mentorship that she has not had before, and Suubi is hoping she will be able to utilize social media and documentary-style videos to get her message out.
Suubi has deep love and passion for the work she is doing and will take on with the fellowship. With her expanded social media presence and the knowledge she gains from the Disability Justice Project, she is hoping to one day be the founder and director of her own organization, where she can connect with companies and other organizations about psychosocial disabilities and reiterate to them what she already knows to be true: persons with disabilities are able to do the work and enact change when given the chance.
News
From the Global Frontlines of Disability Justice