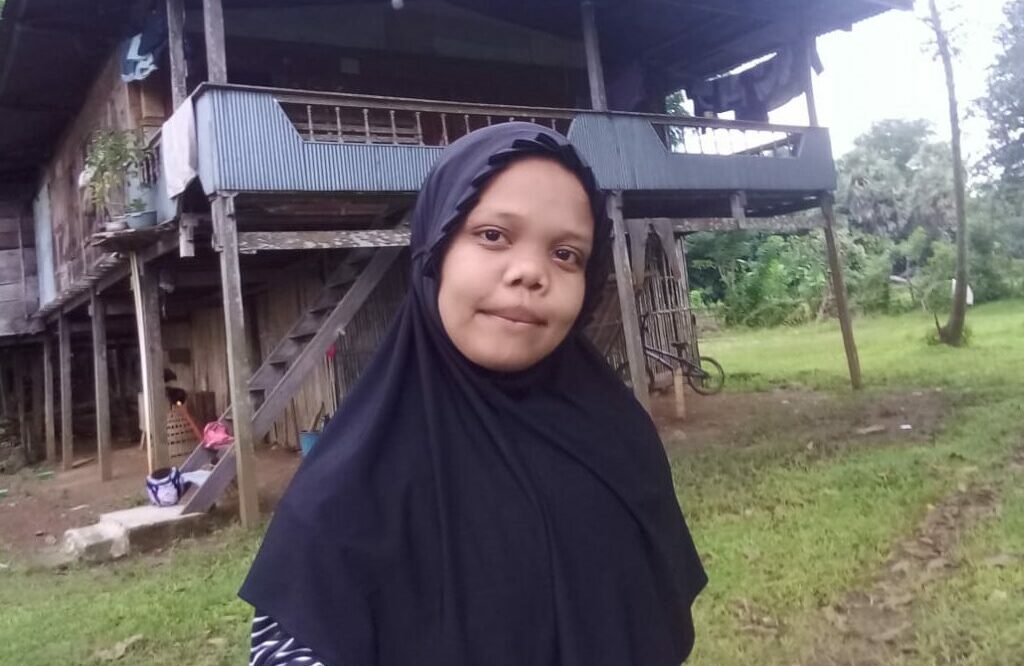 News
'Treat Me Like Everyone Else'
Play audio version
Meet DJP Fellow Dija
June 13, 2022
As an Indigenous woman with a disability in her village, Dija, who has a single given name and no surname, spent the beginnings of her life indoors and away from activities that were happening around her. "I never went to school because of my physical limitations. … There were a lot of things that made me feel pressured," she says, speaking through an interpreter. Wanting to avoid discrimination, she kept to herself as she struggled with her confidence and self-acceptance. "In my village, persons with disabilities are pitied," she says. "I stayed home for too long of a time. … I didn't really interact with other people. I didn't realize that I could do things that other people can do."
Her outlook on her life and her disability changed in 2018 when Self-Help Group Batubassi Pammase invited her to participate in a training conducted by the Association of Indonesian Women with Disabilities (HWDI) South Sulawesi. HWDI is a national organization with branches in over 30 provinces across Indonesia, including South Sulawesi on the peninsula of the Indonesian island of Sulawesi. "HWDI South Sulawesi has strengthened Indigenous people with [disabilities], especially women, to have confidence and knowledge about their rights as persons with disabilities and Indigenous people so that they are able to speak out about their rights as well as participate in the decision-making process," says Maria Un, chairperson of HWDI South Sulawesi. Dija was one of those women.
After participating in the Self-Help Group Batubassi Pammase training, Dija found a new sense of confidence interacting with other persons with disabilities and learning about the laws in Indonesia that could protect her – and those that could not. "I started taking part in subsequent activities in my village as well as in the district. From there, I was confident," she says. She started her schooling in Makassar, the capital of South Sulawesi, learning skills like sewing, baking cookies and cakes, and making drinks. Her experiences during that time would later influence the direction of her post-education journey: "From there I also got the experience that … if [persons with disabilities] have a strong will … I think that is very extraordinary."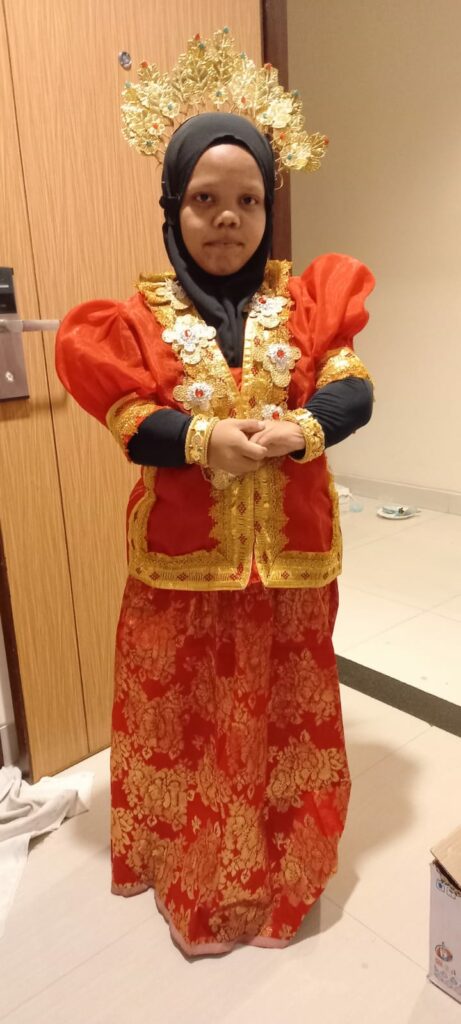 Since returning from Makassar, Dija has been on a mission of acceptance and opportunity for persons with disabilities. No longer afraid to step outside of her home, she drew from her own experiences and began her advocacy work in Maros Regency, a municipality in South Sulawesi. She planned activities in her village and worked closely with HWDI. In 2019, when HWDI established a branch in nearby Simbang, Dija took on the role of chairperson. Later, she became a board member of a sub-section of HWDI South Sulawesi called Section Indigenous Community. Dija and her older sister, Syamsiah, also created and managed a study group of young women with disabilities in their district, with the goal of teaching writing and reading. "This study group was formed to respond to the number of youth women with disabilities who have never been to school," Un says. Dija actively participates in stakeholder meetings and local Musrenbangs, a process during which residents meet and discuss the issues facing their communities and decide on priorities. She has advocated for the inclusion of disability topics in village planning and budgeting. In her work with the Disability Justice Project, she's aiming to write articles and create media about women and persons with disabilities to continue advocating and campaigning for the community.
For Dija, this was all part of her plan; she wanted to give back to her village and share the knowledge that she has learned. "I want to share my experience with other friends that we people with disabilities must come out confidently. You can take the example from me," she says. "I [was] afraid to at first since I learned how to get out of the house alone." She acknowledges that while it was a challenge, she is grateful for the outcome: "I can use my experience to advocate for disability rights, to give examples to talk to parents with children with [disabilities] and for parents to … allow their children with [disabilities] to live a full life … to allow their children to just enjoy the outside world." Her one request while she continues her impactful work? "Treat me like everyone else. We are equal."
Claire Joy Moss is the audience engagement editor at the Disability Justice Project.
News
From the Global Frontlines of Disability Justice