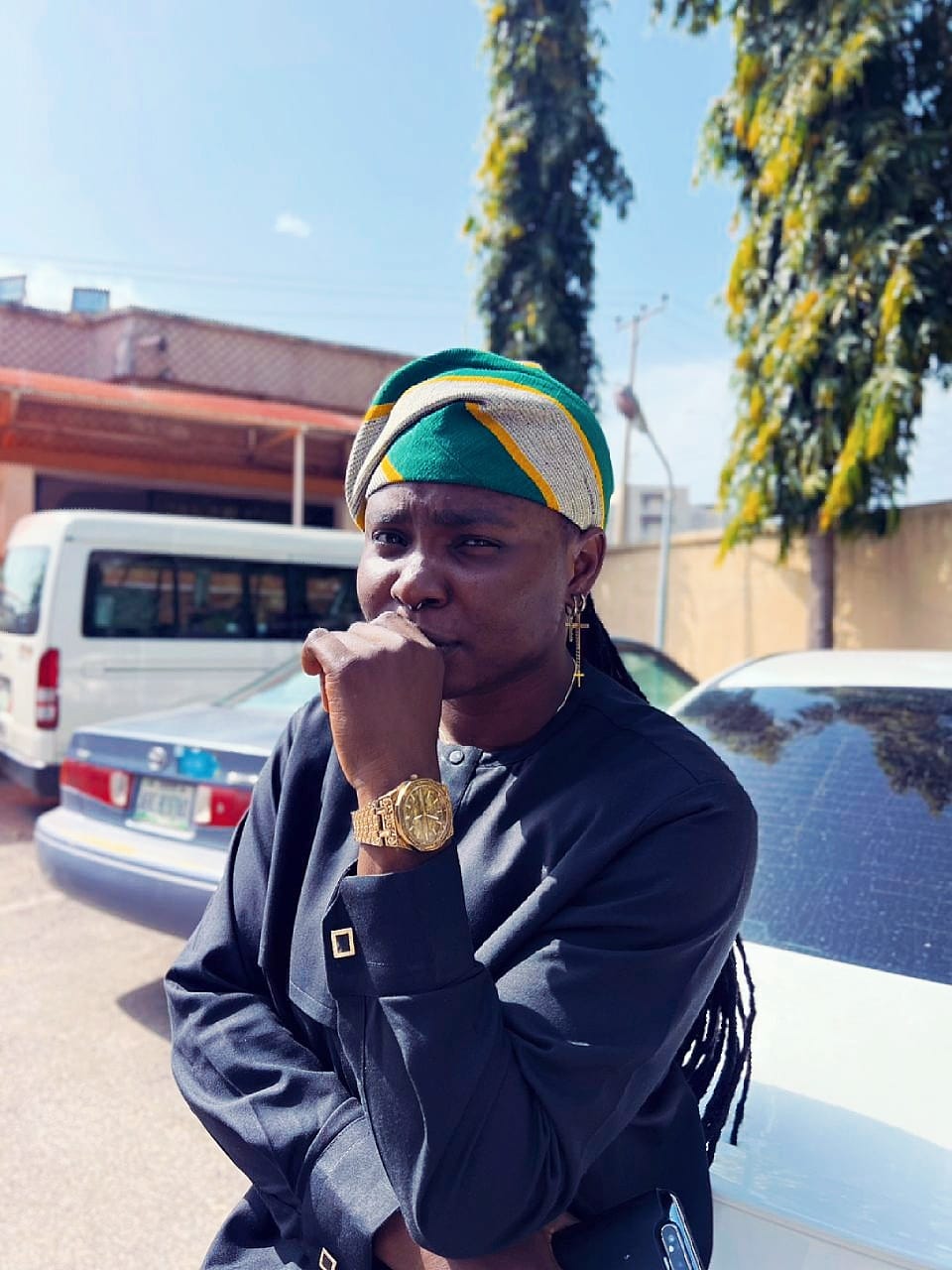 News
When Identities Collide
Play audio version
'My disability, gender identity, and queerness are not separate parts of me. They are parts of what makes me whole.'
November 7, 2022
ABUJA, Nigeria – 32-year-old Olúwáṣeun Oníyídé Olútòni says she first became aware of the "otherness" people assigned to her during her formative years. "There was an unspoken family history where each child from the home attends the same school and performs tremendously well," she says. "We were notably called 'efiwé' [genius], but that was not my case. I was stringing letters together in a meaningless way. I struggled with numbers and memory, I was behind in class, and was beaten repeatedly and thoroughly for being lazy."
Oníyídé says navigating childhood with a learning disability was grueling, with no reasonable accommodations made for her. She describes one instance where, at their teacher's urging, her classmates formed a circle around her and sang 'olódo ràbàtà' (loosely translated to mean with someone with low academic performance). While navigating school, family, and adolescence, Oníyídé was also getting reprimanded for her gender expression: "At 16, I had broken the standards of expected and assumed gender expression for a girl. I refused to wear skirts, do my makeup, or do my hair. I wore trousers, played football."
With an estimated population of 206 million, Nigeria has over 25 million people with at least one disability. While there are few statistics on the demographics of disability in Nigeria, available evidence indicates that women are significantly more likely than men to be disabled. Northeast Nigeria also has the highest concentration of disabled people due to the insurgency there. However, what's missing from available data is the intersecting and overlapping identities or experiences of persons with disabilities and the types of discrimination they experience.
Social and Legal Discrimination
In 2022, the Women's Health and Equal Rights (WHER) Initiative conducted a study on the intersecting and lived experiences of LGBTQI+ persons with disabilities in Nigeria's six geopolitical zones. The study highlighted critical gaps ranging from social and legal discrimination to inaccessibility. "Living at the intersection of several marginalized identities gave me a lens through which to view how different types of inequality frequently interact and exacerbate one another," says Oníyídé. "I couldn't choose between my learning disability or my gender identity. I couldn't choose my sexuality. I felt the repercussions of both issues. My disability identity and being queer have influenced how I navigate the world, which is political and personal. I face discrimination on all three levels, and I cannot separate these identities from one another."
The depth of inequality Oníyídé faced came with great losses of friends, school, and family. It also ushered her into a family she chose after she left her home when she was 20. She found her way into the NGO sector in Nigeria and currently works as the program officer for empowerment health and wellbeing at the WHER Initiative. "I have found my home and community," she says. "I think that queer and disabled dissent has a lot of power."
A Criminalized Identity
But while Oníyídé navigates the intersection of sexuality and disability, her identity is criminalized by Nigeria's laws. She remembers when the president signed the Same-Sex Marriage Prohibition Act in 2014, banning any "public show of same-sex amorous relationship" in Nigeria. It was a historical moment that significantly increased the impunity and human rights violations committed against LGBTQI+ persons in Nigeria, including unlawful arrest, lynching, mob attacks, technologically assisted gender-based violence, and even death. "My disability, gender identity, and queerness are not separate parts of me; they are parts of what makes me whole," says Oníyídé. "My human rights are not negotiable. There are no ifs, no buts, and no howevers."
DJP Fellow Benedicta Oyèdayọ̀ Oyèwọlé is an intersectional feminist passionate about disability and women's rights. She currently works as a program officer of diversity and inclusion at the Women's Health and Equal Rights (WHER) Initiative, a nonprofit focused on promoting the rights and well-being of lesbian, bisexual, and queer (LBQ) women in Nigeria.
@2022 WHER. All rights reserved.
News
From the Global Frontlines of Disability Justice