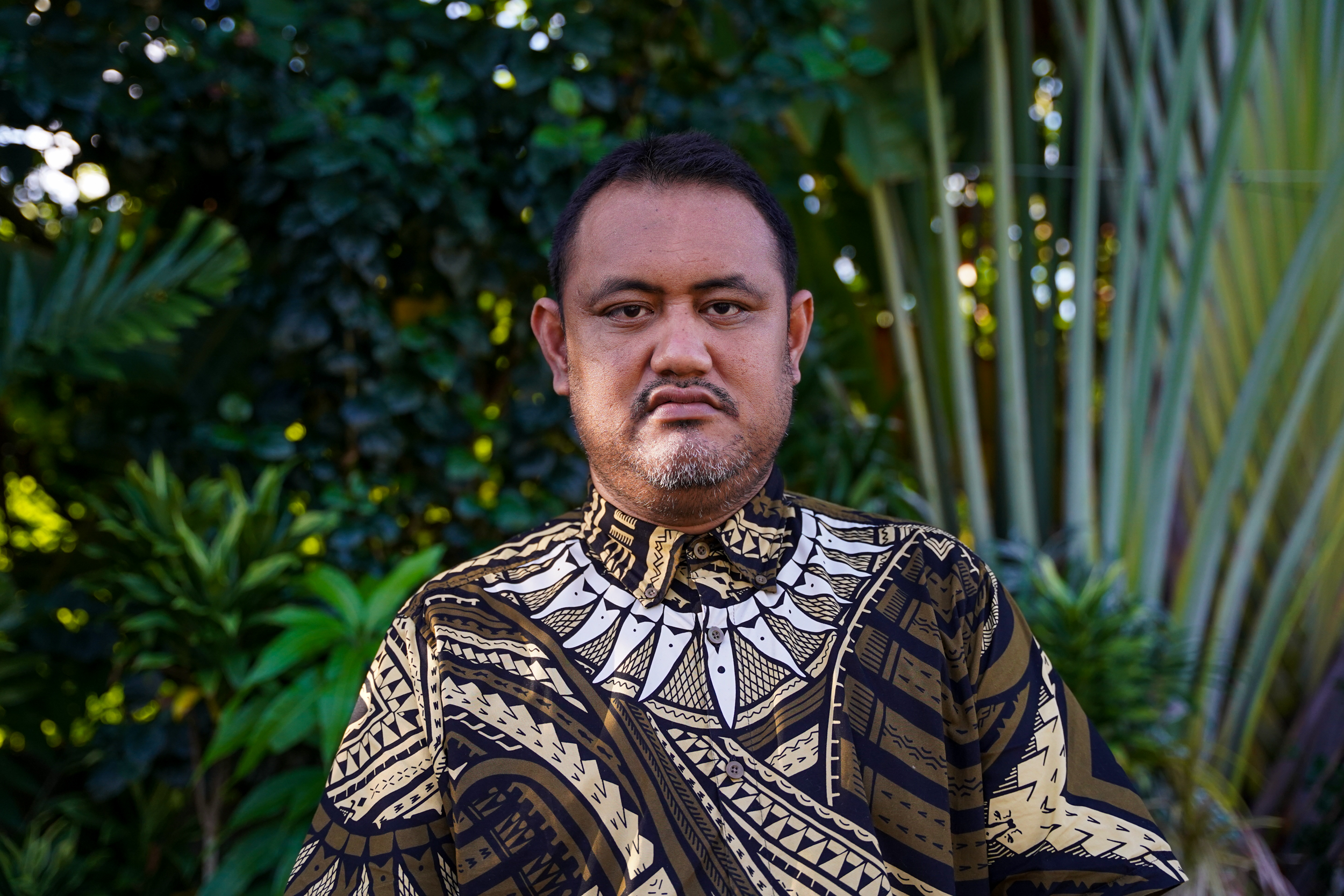 News
Breaking Barriers Through the Lens
DJP Fellow Sa Utailesolo Wants to Share His Video Production Knowledge with Others to Further the Cause of Disability Rights in Samoa
June 30, 2023
APIA, Samoa – Question: Tell me your name and which organization you are working for and your role and responsibilities.
Answer: My name is Sa. I'm from the village of Napier, and I'm a man, 41 years of age. I'm married and have one son. I work at NOLA [Nuanua O Le Alofa] as finance and administration. Fifteen years of my service to the organization. NOLA is a national advocacy organization here in Samoa. And also it's the only OPD here in Samoa.
Question: What is your motivation to apply for the Disability Justice Project?
Answer: Because this program it's help for us to do our work, like to advocate and make tools or videos to promote our rights of persons with disabilities.
Question: What challenges do you face when you tried to apply for this program or what challenges might you expect to come across when participating in this DJP program?
Answer: English is not our first language, but we try so hard to understand and they make things easy to understand. As a person who is visually impaired, it's quite hard to see things like the demonstration, to explain things like seeing the cameras.
Question: So what are some of your expectations that you would like to achieve after joining this DJP?
Answer: One of the expectations, it's to know how to make or produce a video and also how to write the stories that go along with the videos.
Question: Tell me about your plan, after obtaining this program.
Answer: First thing when I return back to our office, it's to make a video. The other thing is to train and share my knowledge with other colleagues. And also to make more videos so you can get better and better for making a documentary or promotional materials for ours. Like, I said, this is a good experience to promote our organization and also our work to the community and the country.
Question: What is your message to other people with disabilities out there who also might want to participate in such a program like DJP?
Answer. This is an amazing project to promote our rights. This is the first training for the Pacific region, so I think it's nice to have another opportunity for our Pacific people. If they had other opportunities for a disability community here in the Pacific, I'd like them to use wisely the opportunity if they got the chance to participate.
DJP Fellow Melvina Voua is involved in many volunteer activities with youth groups, women's groups and people with disabilities in her community. She is a member of People with Disability Solomon Islands (PWDSI), the umbrella body of organizations for people with disabilities in the Solomon Islands. @2023 PWDSI. All rights reserved.
News
From the Global Frontlines of Disability Justice