News
It's Time to Talk About It
Play audio version
Rwandan Women with Short Stature Advocate for Equal Access to Sexual and Reproductive Health Education
September 28, 2022
KIGALI, Rwanda – For girls, puberty and adolescence are marked by the development of secondary sexual characteristics, such as breasts and wider hips. As they mature, they also experience reproductive changes like their menstrual cycle and fertility. However, some women fail to develop these physical changes during puberty because they have short stature. They are in good health but may develop physically at a slower rate.
Appoline Buntubwimana, legal representative at Rwanda Union of Little People (RULP), says women and girls with short stature (also known as persons with dwarfism or little people) face several challenges, but one of the most serious concerns sexual reproductive health. "Generally, we have identified more than 200 persons with short stature in six districts [of Rwanda]. The 80 percent of them are women. Moreover, we are a marginalized group in Rwanda that [has] met various challenges in accessing qualitative education, health care services, work and vocations. Poor educational background and low self-esteem among people with short statures is a major barrier, limiting them from accessing different services," she says.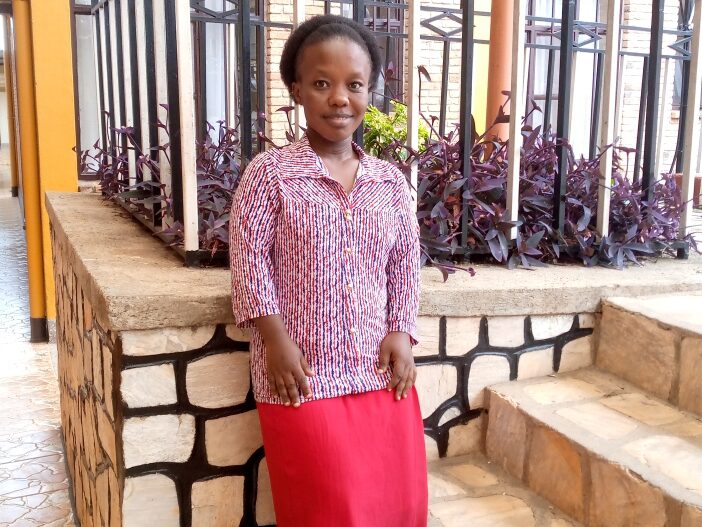 Buntubwimana adds that many people with short stature have been denied an education and can't read or write. "Due to that, many women and girls have poor, false, or no information about their sexual reproductive health. Many of them are… poor; they can neither afford basic needs nor gynecologists for their lives," she explains.
Claudine Bihoyiki, a woman with short stature from the Nyamasheke District in the Western Province of Rwanda, says she never attended school. She used to stay at home all day and never learned about sexual and reproductive health. "I am above 30, but neither my parents nor anyone else told me about sexual reproductive health. I used to be harassed, discriminated by everyone due to having short stature, saying that I am still a child, useless, curse, and so many bad words to me – that I cannot produce any baby or else I may produce a dead or premature [baby]," she says.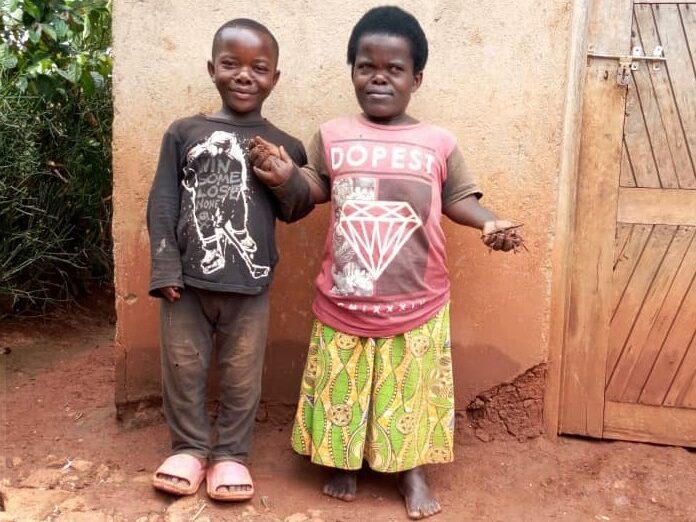 "I am one of the women with short stature who met sexual abuse by men, and I got unexpected pregnancy due to the myths that sleeping with a woman with short stature brings chance," Bihoyiki continues. Due to the lack of sexual and reproductive health education offered to her, she didn't know how to handle her pregnancy. "At that time, I felt ashamed of being disabled and pregnant. I even had no information on what happened and who can help me in that situation," she recalls.
Immacule Mukaruhirwa describes a similar lack of sexual and reproductive education and also repeated sexual harassment. "I was born in Kigali, but I did not attend any school. As you see, I am old, above 60 years old, though I did not get any chance to get married. Every man came, wanted to have sex first to check whether I can have a baby, but I refused," says Mukaruhirwa, a woman with short stature from Kigali, the capital of Rwanda. "I wanted a happy marriage with a proud man whom we will have a family with, but due to having short stature, they all left as they came, saying that I may be barren."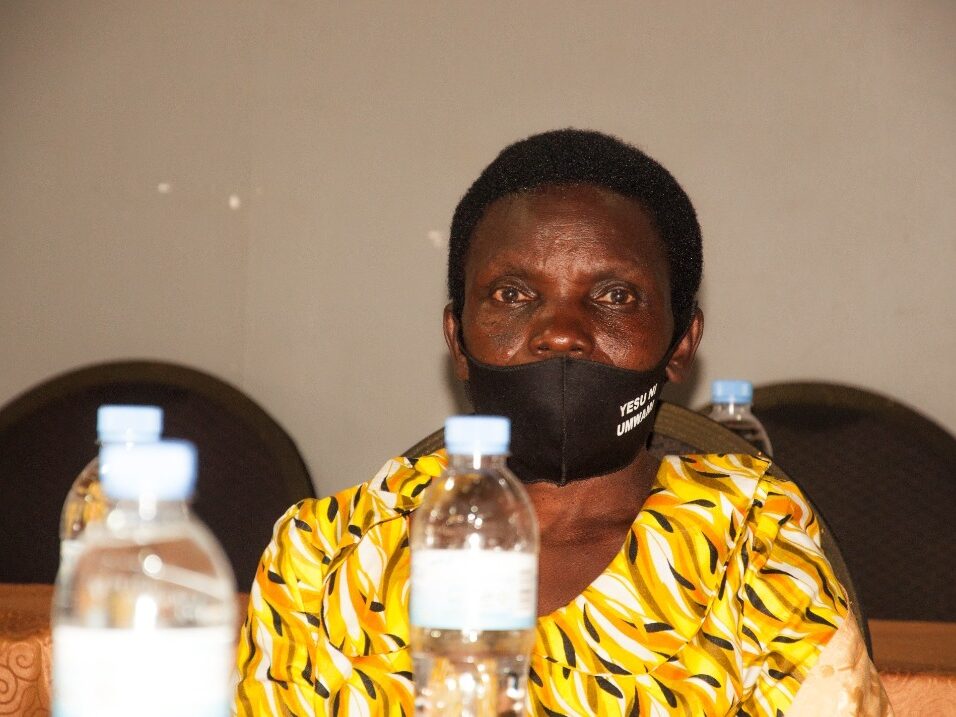 Angelique Tuyishimire is a 20-year-old woman with short stature from the Kayonza District in the Eastern Province of Rwanda. One day, she met a man who told her he loved her, and she became pregnant. "Every person from my society and family said that I am abnormal due to having short stature. Only my mother shows me love. One day, I met a man in my village, and [he] promised me love. I knew nothing about love, but I accepted the request," she says. "One day, he told me that I should show him true love by making love with him, and he told me that he will keep sperms out, that he won't impregnant me, but he did not, as I knew nothing related to sexual reproductive health. Today, I am a single mother of a two-year-old son, and I thank [my mother] for she is still helping me."
Tuyishimire adds that being a single mother with short stature who can't read or write has been difficult. "Even today, everyone nicknames me different names – I am an illiterate poor single mum [with] no job, no husband, and no love that I cannot even give my son whatever needed because no one can give me any job. They think I am unable due to this short stature. And when I told [my son's] father that I am pregnant, he immediately rejected, that he cannot impregnate women like me," she cries.
Though Tuyishimire has received assistance from her mother after having her son, she did not always have her support. RULP's Buntubwimana explains that this lack of familial support is not uncommon for Rwandan women with short stature. "When it comes to women and girls with short stature, [many] experience discrimination from their families and the surrounding society and stigma that leads to sexual and emotional harassment, violation, unexpected pregnancies, self-isolation, etc.," she says.
Tuyishimire's mother, who does not want to be identified by name, says that due to her daughter's disability, she has struggled to be proud of her at times. "At the beginning, I used to blame God for giving me such a daughter. I have never been proud of her since childhood because when we had any guest, I used to hide her and her brothers and they hated me for that discrimination. I thought that she will never grow and go to school. As the mother, I did not teach her anything related to sexual reproductive health as it is. I hope that [her] school will tell her whatever I failed," her mother says.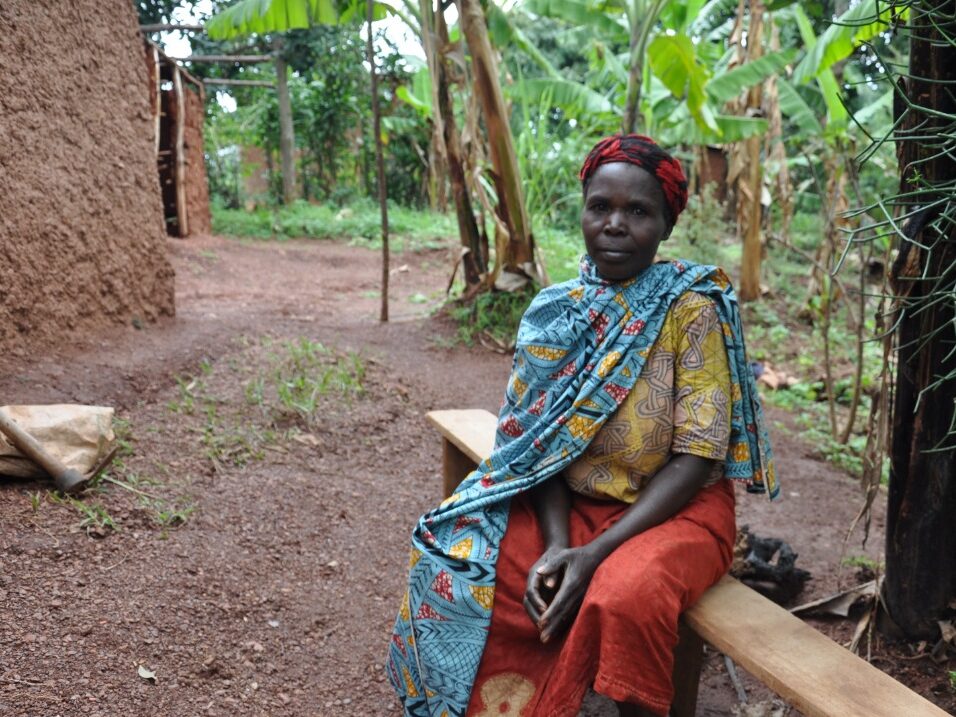 She adds that the stigma she held against her daughter as a child has profoundly impacted Tuyishimire as an adult. "I regret my discrimination to my children. Today my daughter is 20, but she has stigma that she cannot leave home alone. She has no self-confidence because of my mistake of hiding her," Tuyishimire's mother explains.
Veneranda Nibagwire is a 38-year-old woman with short stature who lives in Kigali. She says that she and other people with short stature consistently face discrimination. "I married to a husband whom we have the same disability due to that discrimination. We all thought that no person without disability may agree to marry neither me nor my husband, and it is true, because we married when we were both above 35," she says.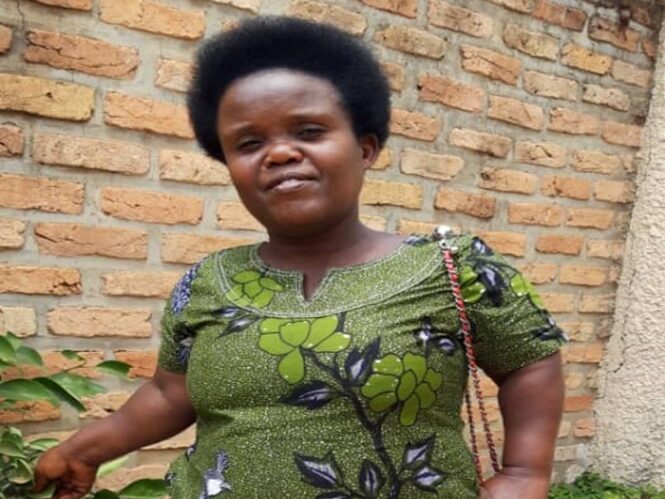 Before meeting her husband, however, Nibagwire was repeatedly sexually harassed and abused by men, resulting in an unexpected pregnancy. After her child was born, she felt a lack of support from her family. "Neither my family nor anyone else have ever raised my issues for justice. I struggled, cried day and night, jobless, raising my son alone, [facing] stigma, etc.," she says.
Despite such challenges, RULP's Buntubwimana believes conditions for Rwandan women with short stature could improve. She says that families of women and girls with short stature must be the first to support their children – by being proud of them, fighting for them, providing sexual and reproductive health education, and giving them freedom and love. "I hope that if the above's are done, the whole society will change their negative mindset toward women and girls with short stature," she says, "and they will be free from violence, stigma and discrimination due to the nature of their height."
Francine Uwayisaba is a field officer at Rwanda Union of Little People (RULP) and in charge of the organization's communications. She writes grants, manages RULP's social media, and composes articles and weekly updates for the website. @2022 RULP. All rights reserved.
News
From the Global Frontlines of Disability Justice