Filmmakers
2022 DJP Fellows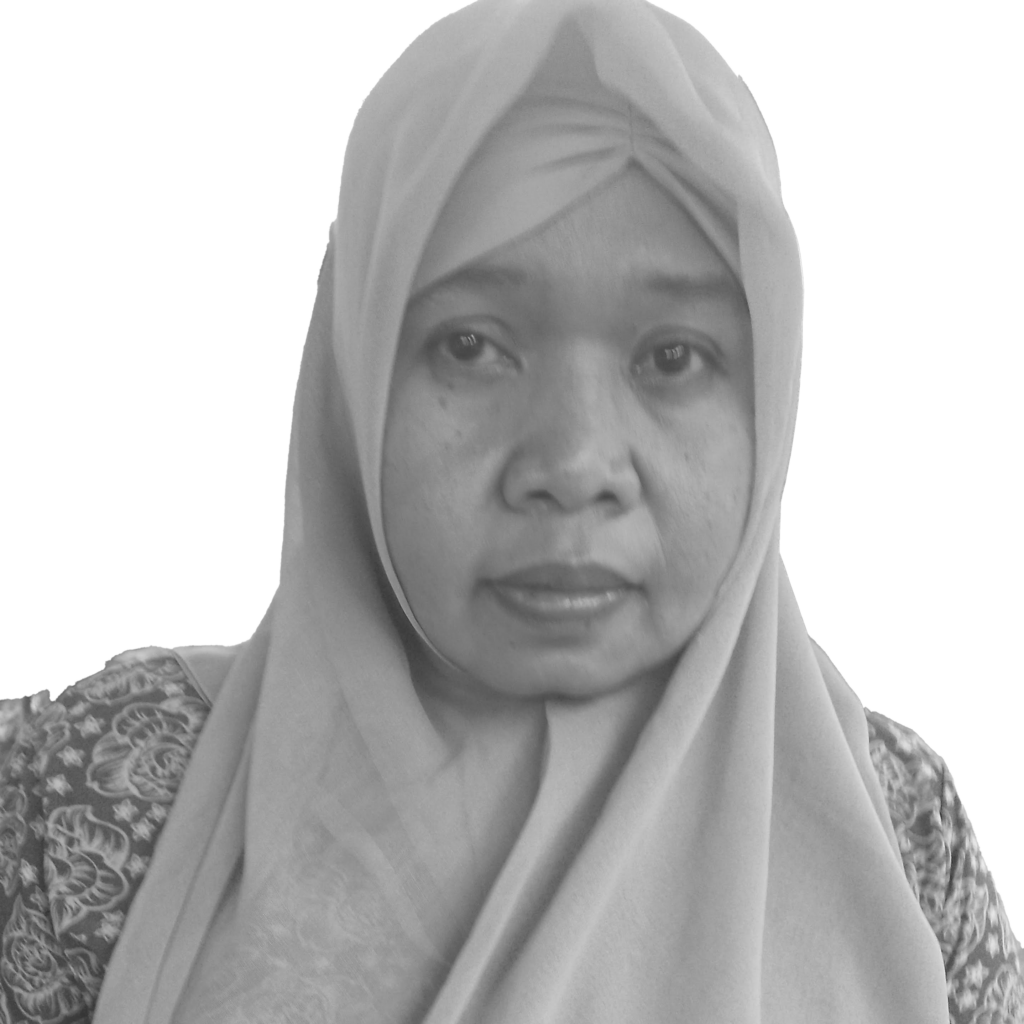 Sri Sukarni
Sri Sukarni is chairperson of the Association of Indonesian Women with Disabilities (HWDI)'s branch in the province of West Nusa Tenggara. She joined HWDI as a member in 2010 and has been involved ever since. HWDI's mission includes advocating for the social development of women with disabilities and improving their quality of life. The organization champions equal opportunity and full participation for women with disabilities. As chairperson, Sukarni is responsible for the management and leadership of the organization's programs. Additionally, she works with team members, board members, and external stakeholders to create and deliver organization reports. 
Sukarni's disability advocacy goes beyond HWDI. In 2015, she researched the oversight of government assistance programs for persons with significant disabilities with the Australia Indonesia Partnership for Justice (AIPJ) and the Universitas Gadjah Mada's Anti-Corruption Study Center (PUKAT). In 2016, she was chair of the Wheelchair Basketball Program at the Bali Sports Foundation. Sukarni also presented on disability issues related to infrastructure at the International Conference on Disability & Diversity in Asia at Universitas Brawijaya in 2019.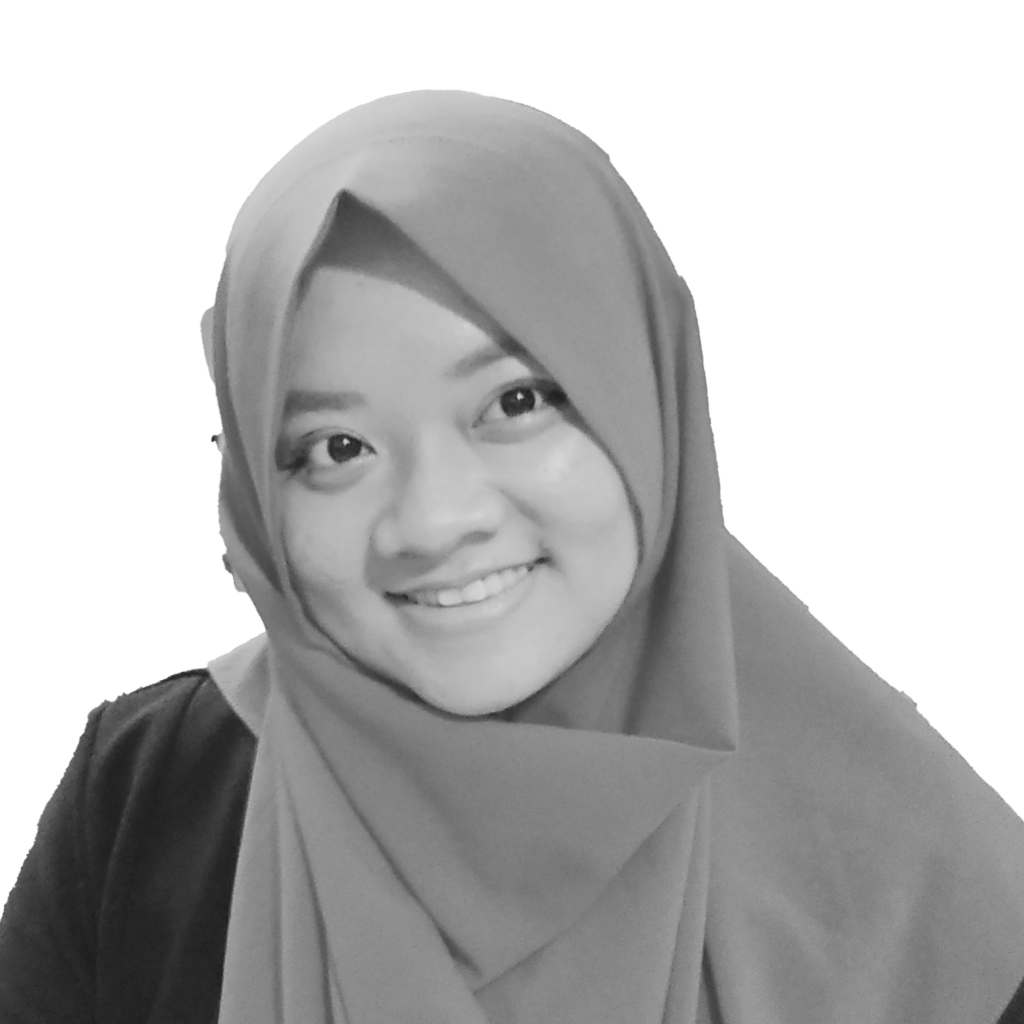 Kinanty Andini
Kinanty "Kinan" Andini is a freelance graphic design and digital artist and a psychosocial disability activist. She is affiliated with the Indonesian Mental Health Association (IMHA), also known as Perhimpunan Jiwa Sehat. She collaborated with other IMHA members to create a short film series, "AADM (What's Wrong with Mental Disability)" about the underreported experiences of persons living with psychosocial disabilities. IMHA advocates for the rights of Indonesians with psychosocial disabilities based on the United Nations Convention on the Rights of Persons with Disabilities. IMHA's activities include advocacy, campaigns, lobbying, legal efforts, media, public awareness, trainings, workshops, research, seminars, discussions, and more.
Andini is passionate about visual arts, particularly graphic design and digital art/illustration. In 2019, she produced banners and posters for a competition held by the Indonesian Ministry of Foreign Affairs. Last year, she worked as a video content creator intern at a company in Jakarta. She plans to channel her digital design and artistic skills into animation, digital comics, games, and advertising. Follow her on Instagram to check out her digital art.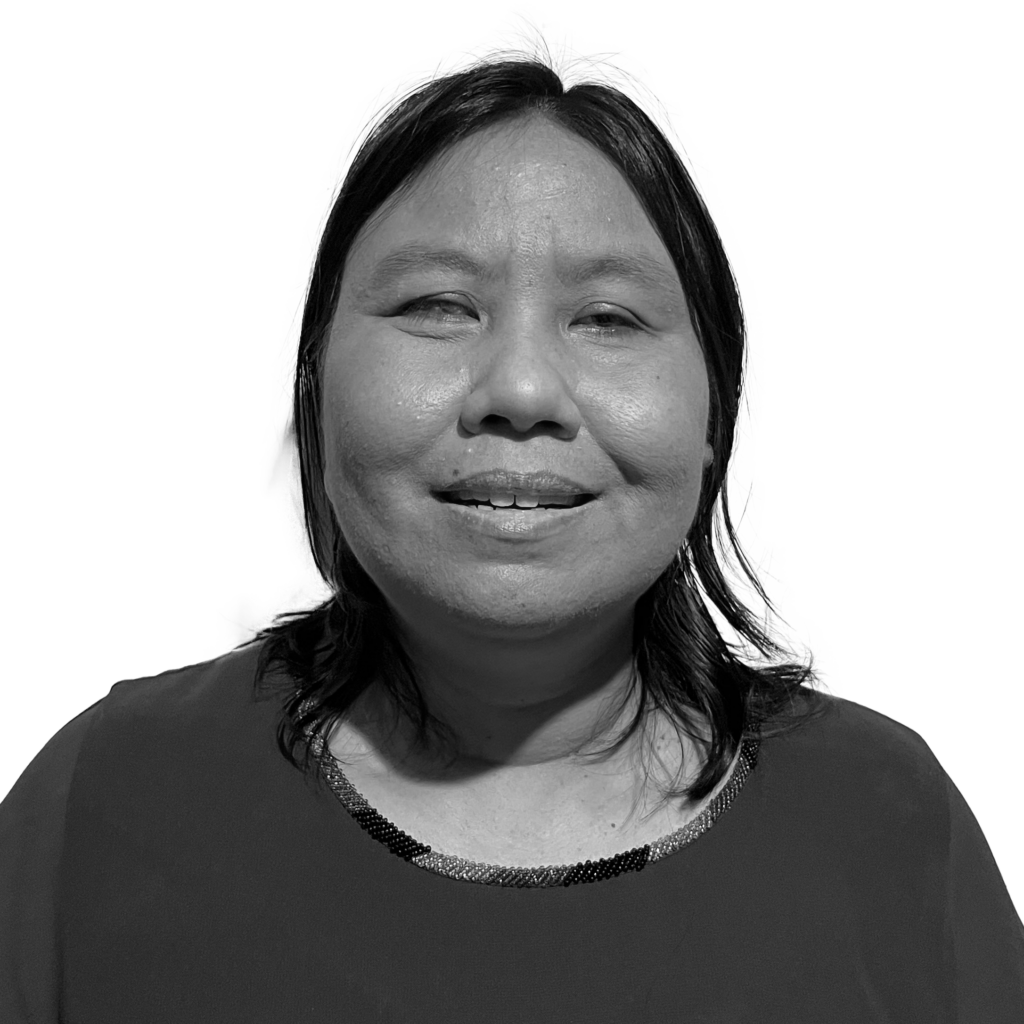 Mahretta Maha
Mahretta "Retta" Maha is a 45-year-old disability rights activist living with blindness. She hails from Jakarta, Indonesia, and is one of four children. Of all the children, Maha's parents prioritized sending Retta to college and eventually law school. She earned a law degree from Atma Jaya Catholic University of Indonesia. In June 2020, Maha became a program officer at the Center for Election Access of Citizens with Disabilities (PPUA), which is part of the National Coalition of Organizations of Persons with Disabilities. PPUA works to ensure equal rights for persons with disabilities to vote, be elected, and organize elections.
As a program officer at PPUA, Maha coordinates with coalition leaders, writes letters to institutions and stakeholders, organizes webinars, and helps manage social media accounts. Overall, Maha finds purpose in serving others. Maha says, "Blindness is not a barrier for you to do some things but is a challenge for you to do many things."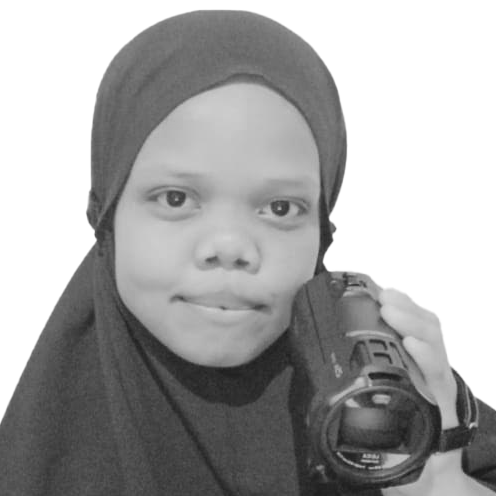 Dija
Dija, who has a single given name and no surname, is chairperson of the Association of Indonesian Women with Disabilities (HWDI)'s branch in Simbang in the Indonesian province of South Sulawesi. She is also a board member of the Section Indigenous Community, a sub-section of HWDI's branch in South Sulawesi. Dija first became involved with HWDI over three years ago. Its mission includes advocating for the social development of women with disabilities and improving their quality of life. The organization champions equal opportunity and full participation for women with disabilities.
Dija also has been active in a participatory planning and budgeting system in Indonesia known as "Musrenbang." During in-person and online forums, local governments engage citizens in discussions on community aspirations and priorities. Last year with HWDI South Sulawesi, Dija advocated for a Musrenbang focused on disability. She worked with two offshoot groups of HWDI to accomplish this – Self-Help Group Batubassi Pammase and Self-Help Group Panrita. Both groups work to support Indigenous persons with disabilities in their respective communities. As a result of their advocacy efforts, the local government integrated disability into a pre-existing "Thematic Musrenbang for Women and Children" to form the "Thematic Musrenbang for Women, Children, and Disability." Dija is a member of the Simbang District delegation at another local "Musrenbang," representing Indigenous women with disabilities.
At HWDI South Sulawesi, Dija also collects data on Indigenous persons with disabilities in Batubassi, a village in South Sulawesi, with Self-Help Group Batubassi Pammase. She assists with cases of sexual violence against women with disabilities in South Sulawesi's Maros Regency with a Self-Help Group Batubassi Pammase companion. Dija is a children's rights advocate, too. She joined a network of women's and children's organizations in the Stop Child Marriage Campaign Coalition in Maros Regency.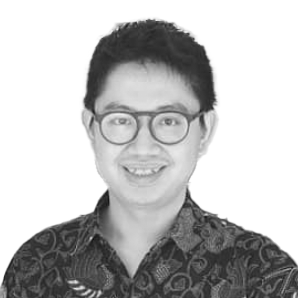 Naufal Asy-Syaddad
Naufal Asy-Syaddad is a disability rights activist with autism. After joining Yogasmara Foundation's finance staff last year, Asy-Syaddad became chairperson of the foundation's youth group. Yogasmara Foundation provides accommodation, accessibility, and advocacy services for Indonesians with autism and developmental disabilities to gain equality in fulfilling their rights as citizens. The foundation was started by his mother, disability rights activist Lani Setyadi. It is based in Semarang, the capital of Central Java.  
In 2015, Asy-Syaddad was selected to be a "disability ambassador" representing Indonesia at a training in Thailand on the rights of persons with disabilities. Beyond his work with the Yogasmara Foundation, Asy-Syaddad is a talented mathematician, achieving top honors in national competitions and garnering local press attention. He recently earned a mathematics degree from Diponegoro University. With the Disability Justice Project, he hopes to share his experiences to end the stigma and discrimination against persons with autism.
2021 DJP Fellows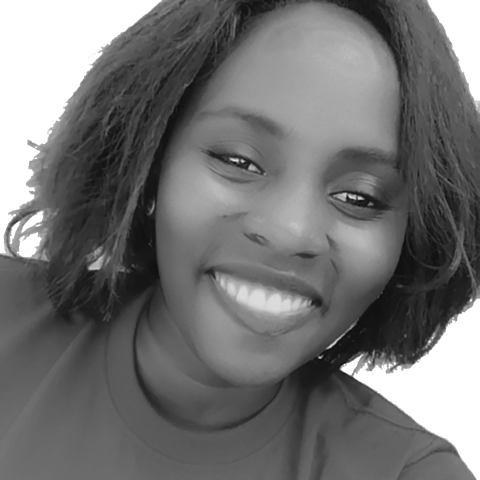 Esther Suubi
Esther Suubi from Uganda is a recent graduate from Uganda Christian University with a bachelor's degree in mass communication. She is a person with a psychosocial disability and an advocate for young girls' and women's voices. Suubi is also a peer educator at Triumph Mental Health Support and does work with the organization's communications team.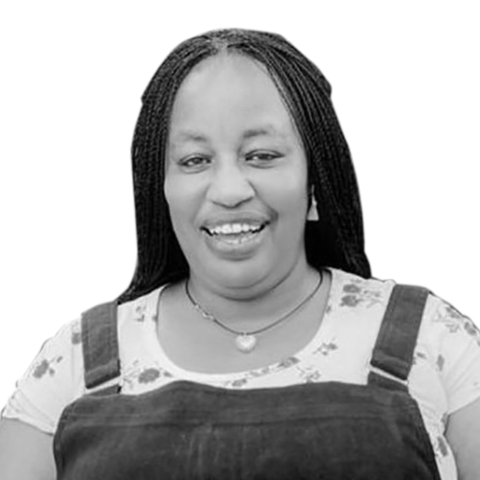 Rose Umutesi
Rose Umutesi is chairperson of the National Organization of Users and Survivors of Psychiatry in Rwanda (NOUSPR) and co-founder and treasurer of its umbrella organization, the National Union of Disabilities Organizations of Rwanda (NUDOR).
NOUSPR'S mission is to advocate for and with people with psychosocial disabilities. It works to provide a platform for a unified voice to advocate for services and opportunities and to have NOUSPR members' interests and human rights promoted and protected.
NUDOR was established in 2010 by eight national organizations of persons with disabilities. Its mission is to strengthen the voice of the disability movement in Rwanda.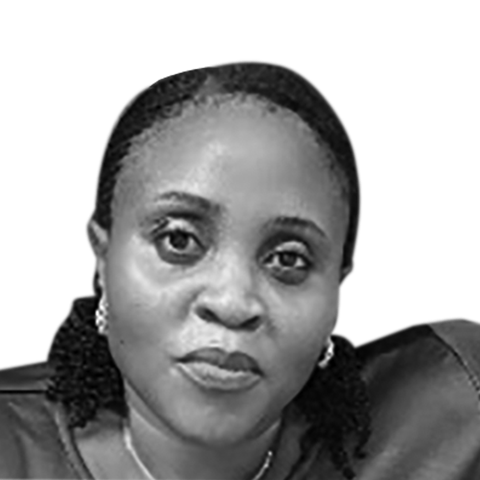 Oluwabukolami Omolara Badmus
Oluwabukolami Omolara Badmus is a 33-year-old disability rights activist and feminist based in Lagos, Nigeria. She is both the financial secretary and Lagos state coordinator for the Lionheart Ability Leaders International Foundation (LALIF). Badmus is also an educator, teaching at a government/public high school.
Since 2019, part of LALIF's major organizational focus has been on people with Usher syndrome, a genetic condition that can lead to DeafBlindness. After realizing how little Nigerian citizens know about Usher syndrome and those who live with it, Badmus is now actively involved in educating people, from government officials to educators, about this condition.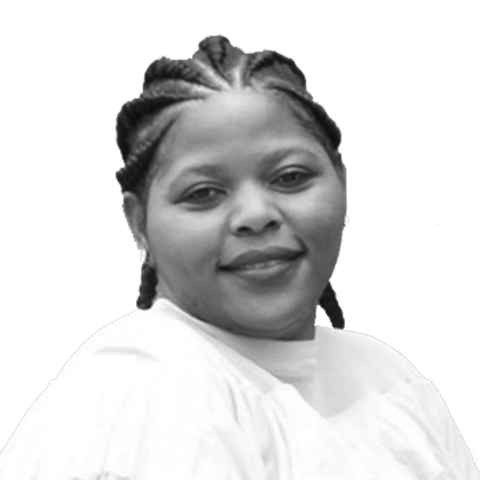 Julie-Marie Chibekete
Julie-Marie Chibekete is an active member of the Spinal injuries Association of Malawi (SIAM). She has over ten years' experience in community development and humanitarian work. Inspired by the struggles people in various communities go through to access basic needs, she has a passion for helping communities identify underlying causes of vulnerability and to realize equity in access. Chibekete says her spinal injury motivated her to make sure that members of the disability community are aware of and actively take part in utilizing their potential in local development initiatives. 
SIAM is an association mandated to advocate for the needs and interests of disabled people living with spinal injuries so they can actively participate in society. Chibekete ensures the organization's goals are attained through peer support and other initiatives. #NoInclusionWithSelf-Exclusion.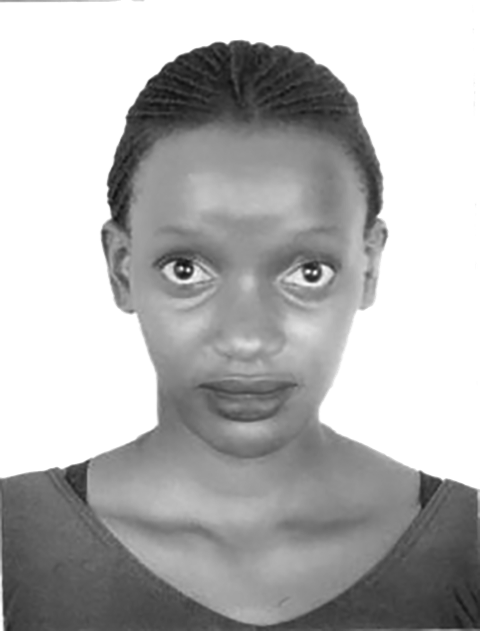 Nissy Namuyomba
Nissy Namuyomba is an administrative assistant working alongside the executive team at the Masaka Association of Persons with Disabilities Living with HIV/AIDS and a volunteer with the Masaka Association of Persons with Cerebral Palsy in Uganda. Namuyomba supports teams by performing tasks related to organization with strong communication as well as strengthening relationships with the local government to understand disability issues in Masaka City. Namuyomba is experienced in networking with local leaders and is skilled in financial accountability, backed by a degree in business administration and management. Namuyomba is a powerful force in the workplace. She is inspired daily by her desire to create a society that is inclusive of people with disabilities through storytelling and writing.
Additional Filmmakers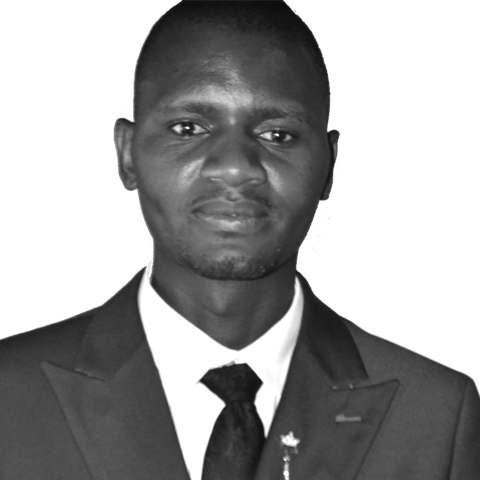 Thacien Biziyaremye
Thacien Biziyaremye is a journalist, director, editor, and camera operator and the co-founder of SACAMS (Special Advocacy, Communication and Media Services) Ltd. He is based in Kigali, Rwanda. 
Biziyaremye became engaged in journalism, storytelling, and video production after realizing that marginalized people, including persons with disabilities, were not accessing human rights like others in his village. He discovered a love for media so that he could advocate through his communications and storytelling skills. He joined the University of Rwanda and graduated in 2015 in Journalism and Communications. When not busy with work, Biziyaremye can be found taking photographs and shooting video.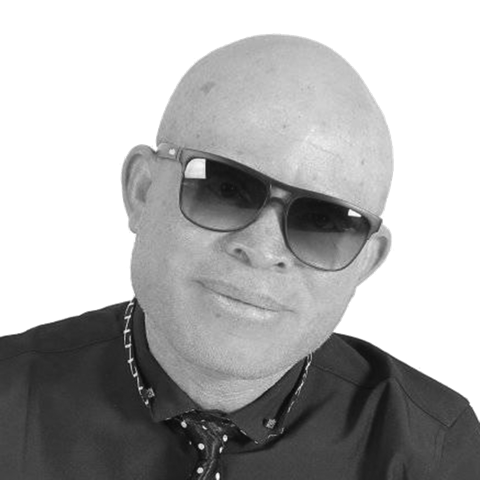 John Chiti
R&B singer John Chiti is the executive director of the Albinism Foundation of Zambia (AFZ). The musician, who counts a former first lady and president of Zambia among his fans, has produced two songs about the coronavirus to raise awareness of its impact on persons with disabilities.
Chiti is one of Zambia's most prominent people with albinism. He has used his music to educate people about this genetic disorder in which there is little to no production of a pigment called melanin. This pigment determines the color of someone's skin, hair, and eyes. Chiti is open about the discrimination he's faced as a person with albinism. Today, he is a household name in Zambia. He is married with two children.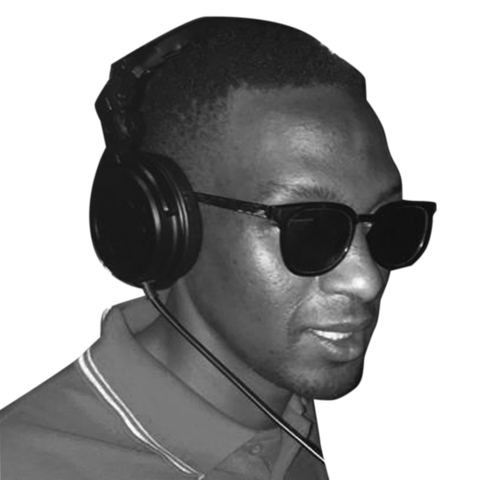 SingStar Ali
SingStar Ali is based in Rwanda. Find him on Twitter.