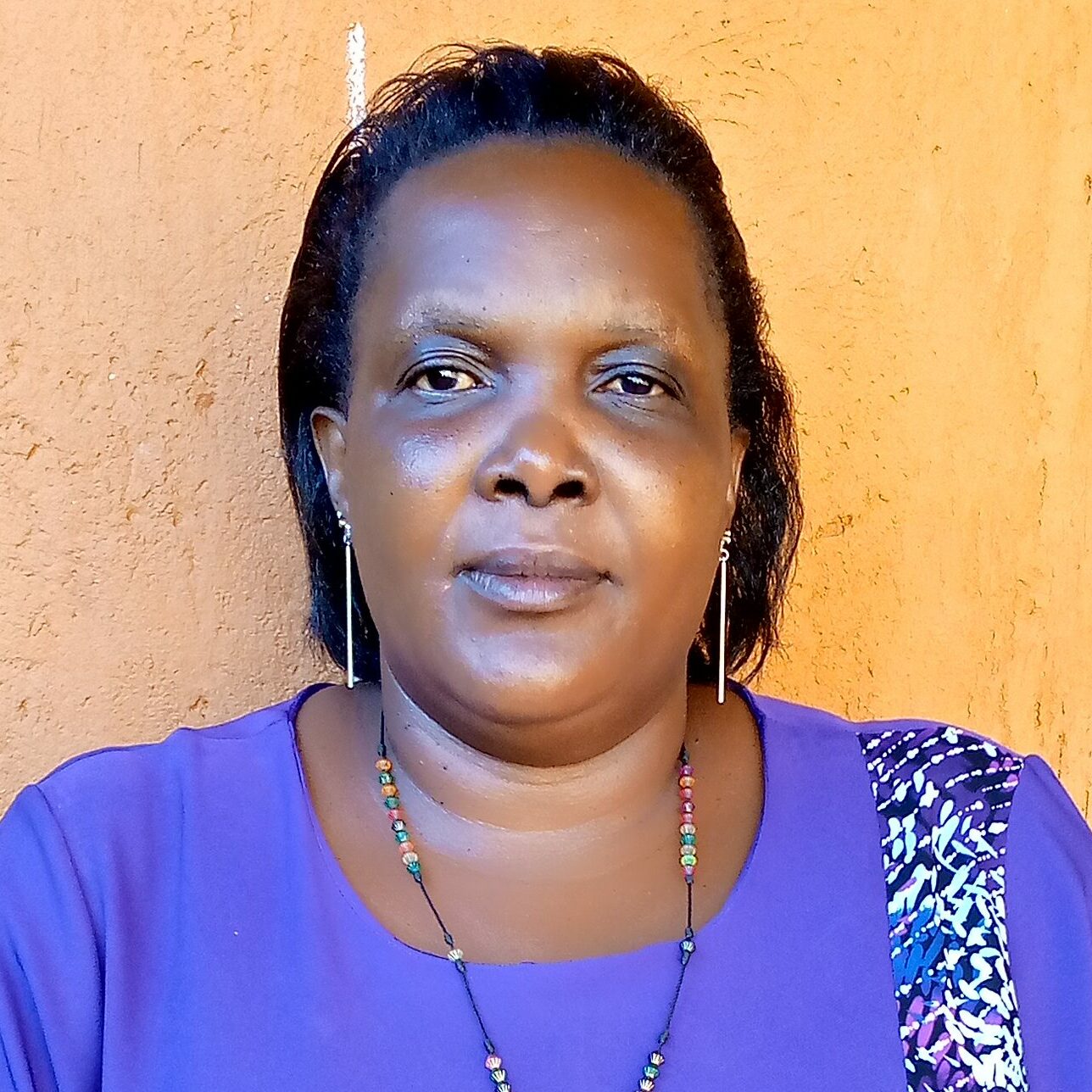 News
Leading the Charge
Play audio version
DJP Fellow Christine Oliver Dhikusooka Mobilizes Ugandan Women with Disabilities
September 23, 2022
JINJA, Uganda – When it comes to Christine Oliver Dhikusooka's disability advocacy, women with disabilities are at the center. Dhikusooka is a woman with a disability, too—becoming so after contracting polio when she was four years old. Two years after her bout with the illness, people started falsely speculating about the cause of her disability: "People started saying … 'She was bewitched … that one, those are family issues.' Of course, they didn't know that people can get disabled. By that time, people were thinking those are culture things."
Today, Dhikusooka is a 47-year-old Disability Justice Project Fellow championing the rights of women with disabilities. She's a local politician and co-founding executive director at One Voice Heard 4 Disability Uganda (OVH4DU), an organization based in Jinja, Uganda. OVH4DU advocates for "improved standards of living and rights through mobilization and inclusion of women with disability issues in mainstream development programs." According to Dhikusooka, OVH4DU focuses on women with disabilities because "people don't know their rights. Women don't know their rights. Women's rights are violated."
In Dhikusooka's view, there's more room for Ugandan women with disabilities to get involved: "Of course, we need to continue making groups, making associations, making organizations of women with disabilities. After forming them, we need to network," Dhikusooka says. "I think if we go on collaborating, networking, hearing from each other, I think it will be good."
In 2021, Dhikusooka—for the third time—ran for Jinja District local government unopposed, representing women with disabilities. Her journey to local politics began 22 years ago during her stint as an administrative assistant at the Jinja District Union of Persons with Disabilities, where she was persuaded to run for office. As a councilperson, she has worked with others to pass policies like prohibiting the exclusion of children with HIV/AIDS from schools.
Recently, Dhikusooka merged activism and religion in the Roman Catholic Diocese of Jinja, working as a second-time treasurer at her local Council for Persons with Disabilities. When a new bishop was appointed to the diocese five years ago, she says, "He brought people with disability on board," instructing parishes that every church must have a council for persons with disabilities. The council at Dhikusooka's church has been advocating for accessibility ever since. "One, they didn't know that … on the church building, we need accessibility. So now…we have accessible entrance on the church doors. … At my church, because of my presence in that council, I told my … parish priest in the council that, 'Do you see, there's no ramp here?' And they constructed the ramp."
Now, Dhikusooka's learning to highlight her advocacy work with digital storytelling at the Disability Justice Project. Earlier this month, the second cohort of fellows from African countries began the 12-week workshop, and so far, she finds classes interesting. With the DJP, she's eager to capture "catchy" stories focusing on women with disabilities that will attract audiences and make them more attentive.
Dhikusooka is building on the legacy of past DJP fellows; she recently watched "One Voice," 2021 DJP Fellow Esther Suubi's latest film on Ugandan women with psychosocial disabilities. "I liked it, I watched it, and I saw how [Suubi] was talking to her fellow women," says Dhikusooka. "I've admired the way she works, and that's where I want … to be."
Michelle Faulkner (she/her) is a Sierra Leonean media advocate who has lived in several countries throughout the world. @2022 DJP. All rights reserved.
News
From the Global Frontlines of Disability Justice