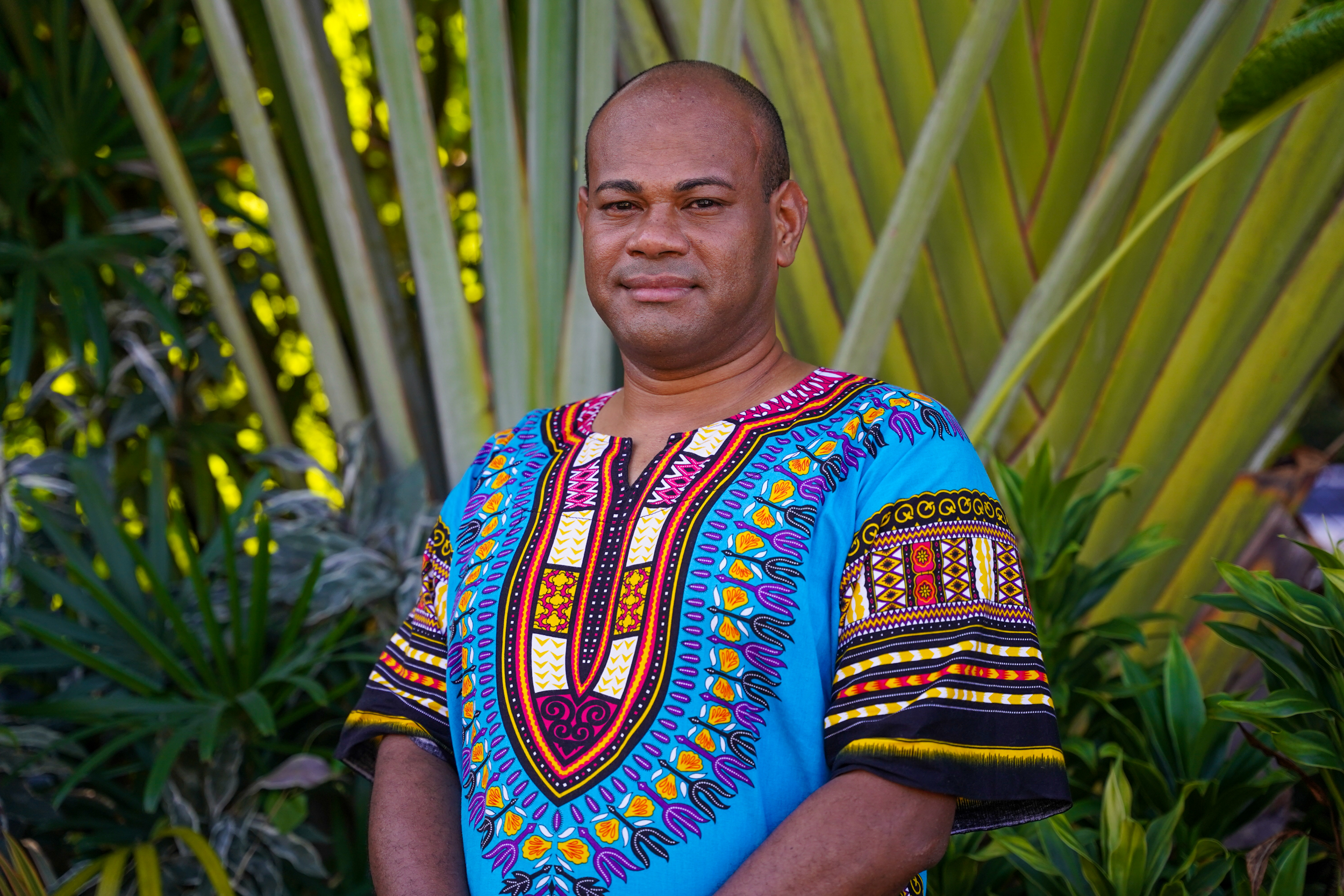 News
LGBTQI + People with Disabilities Should Not Be Left Behind
Disability Justice Project Fellow Isoa Nabainivalu from Fiji is Creating a Safe Space For Members of His Organization to Feel Comfortable About Their Sexual Orientation and Identity
June 30, 2023
APIA, Samoa – Isoa Nabainivalu is a Deaf disability rights advocate for his country of Fiji. Since 2019, he has been focusing on advocating for the rights of one of the more marginalized groups in the Pacific – LGBTQI+ persons with disabilities.
Question: Can you introduce yourself and your role in the Disability Pride Hub?
Answer: Bula to everyone watching. I'm Isoa, and I'm from Fiji. I work at the Disability Pride Hub as an assistant project officer. I started back in 2019 as a member of DPH. This started off with Krishna [Sen] being the founding person for this hub, so he invited me to come to meetings and gatherings, and from then on we were able to just work together, provide the support to each other and coming out with our orientations.
Question: In your own opinion, how vulnerable are persons with disabilities who are also LGBTQI+ in Fiji to violence and abuse? Is it a concern to you?
Answer: This is very concerning for persons with disabilities because there has been discrimination. And also some family members are not yet aware or even the members themselves are afraid to come out to their family because of discrimination, because of the taboo in the family and in the community. So it is taking long, and in this process, members are suffering.
Question: What would be the priority for yourself as an advocate in supporting the rights of members of the LGBTQI+ community in Fiji?
Answer: First and foremost for us is for our members to come out, to feel comfortable, to know their rights and know how to use them in different spaces, especially with government agencies in areas of employment, education, even in society itself, in the communities that they belong to. Just setting the right foot there in the community and other areas of their lives.
Question: Are you worried that when they do come out that they will face discrimination or do you feel that you have a good support network to support them when they do come out?
Answer: We are there. We are growing in numbers. And also we've been able to network with other organizations.
Question: So what would be your vision for the community in regards to persons with disabilities who are members of the LGBTQI + community?
Answer: My vision would be that nobody is left behind. So that mantra goes with us as well, that we work together as a community.
Faaolo Utumapu-Utailesolo is a program officer for the Pacific Island Countries for the Disability Rights Fund. She works closely with the program team and serves as a liaison between the funds and grantees in the Pacific Island Countries. @2023. All rights reserved.
News
From the Global Frontlines of Disability Justice